Bay Area, CA Artificial Lawns
SYNLawn artificial grass installation in San Francisco, and surrounding cities eliminates the need for traditional maintenance. This means no more watering, mowing, reseeding, or fertilizing. Homeowners desire a gorgeous, glowing lawn; however, they do not always have the desire to spend hours on lawn care.
With recurring drought concerns, and water usage restrictions, it is also becoming more of a problem for homeowners to obtain that pristine lawn aesthetic. Additionally, statistics show that 70% of residential customers' water consumption can be attributed to watering their lawns. Since SYNLawn Bay Area artificial grass does not require water, you can immediately cut your water bill by more than half after installation is complete.
Without the need of gas-powered equipment, you can also reduce several pounds of carbon that is emitted annually from one lawn mower. Take your landscape to the next level with the most durable, realistic, and eco-friendly artificial grass San Francisco has to offer.
Synthetic Grass Installation in San Francisco, CA, and Neighboring Cities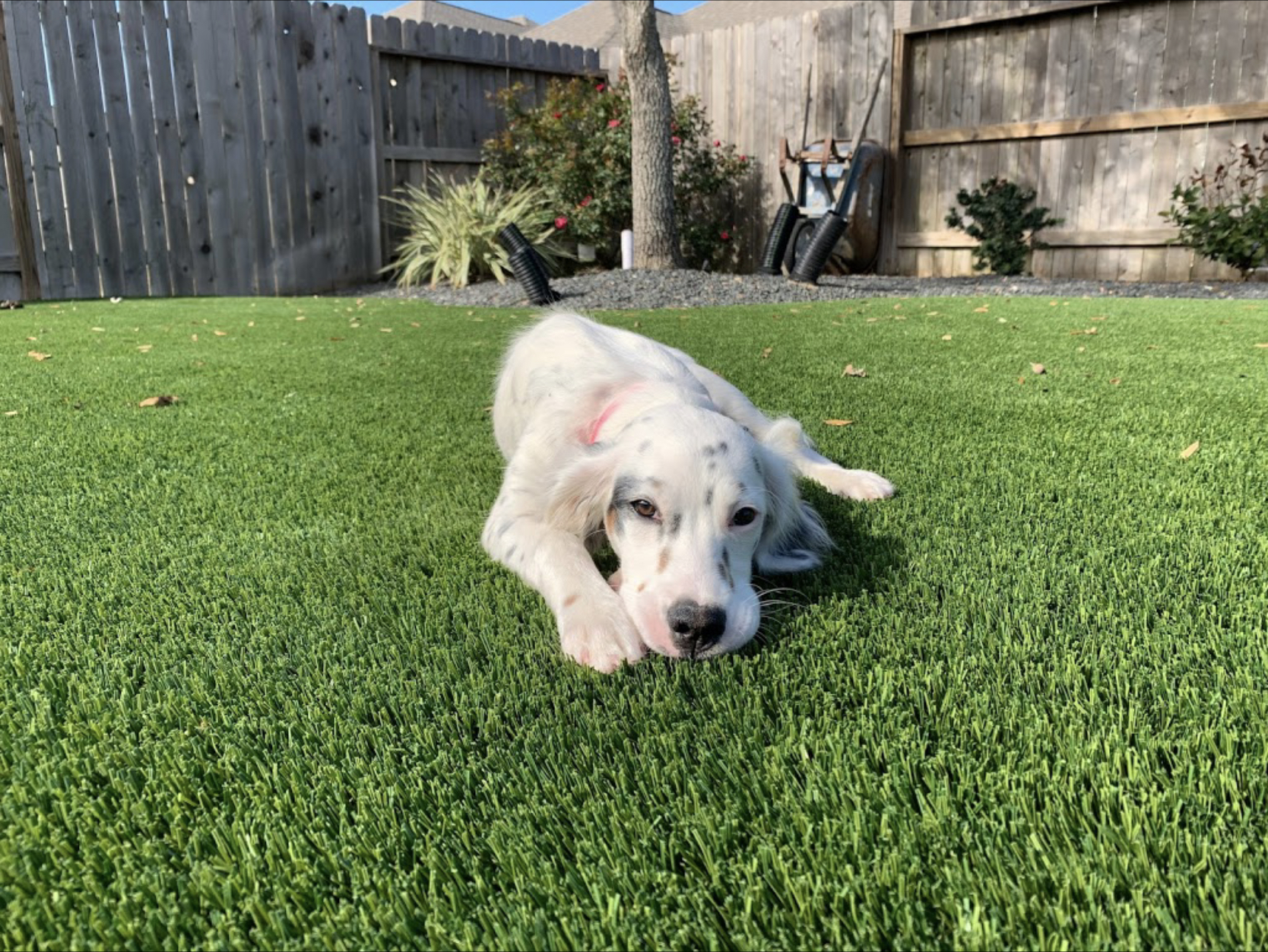 Backyard Pet Turf Installers in the Bay Area, CA
SYNLawn artificial pet grass is the safest and cleanest grass solution available for your companion. Our Bay Area pet turf includes a revolutionary antimicrobial by Sanitized® that eliminates up to 99% of stain-causing bacteria from turf surfaces, and an odor-controlling infill is used to significantly reduce the odors caused by pet waste.
In addition, homeowners will love that their Bay Area pet turf installation provides unrivaled drainage capabilities to prevent stains and allow for use nearly immediately after coming in contact with liquids of any kind. Enjoy a luxurious, low-maintenance lawn all year long, and eliminate holes and muddy paws by switching to SYNLawn artificial turf for pets today.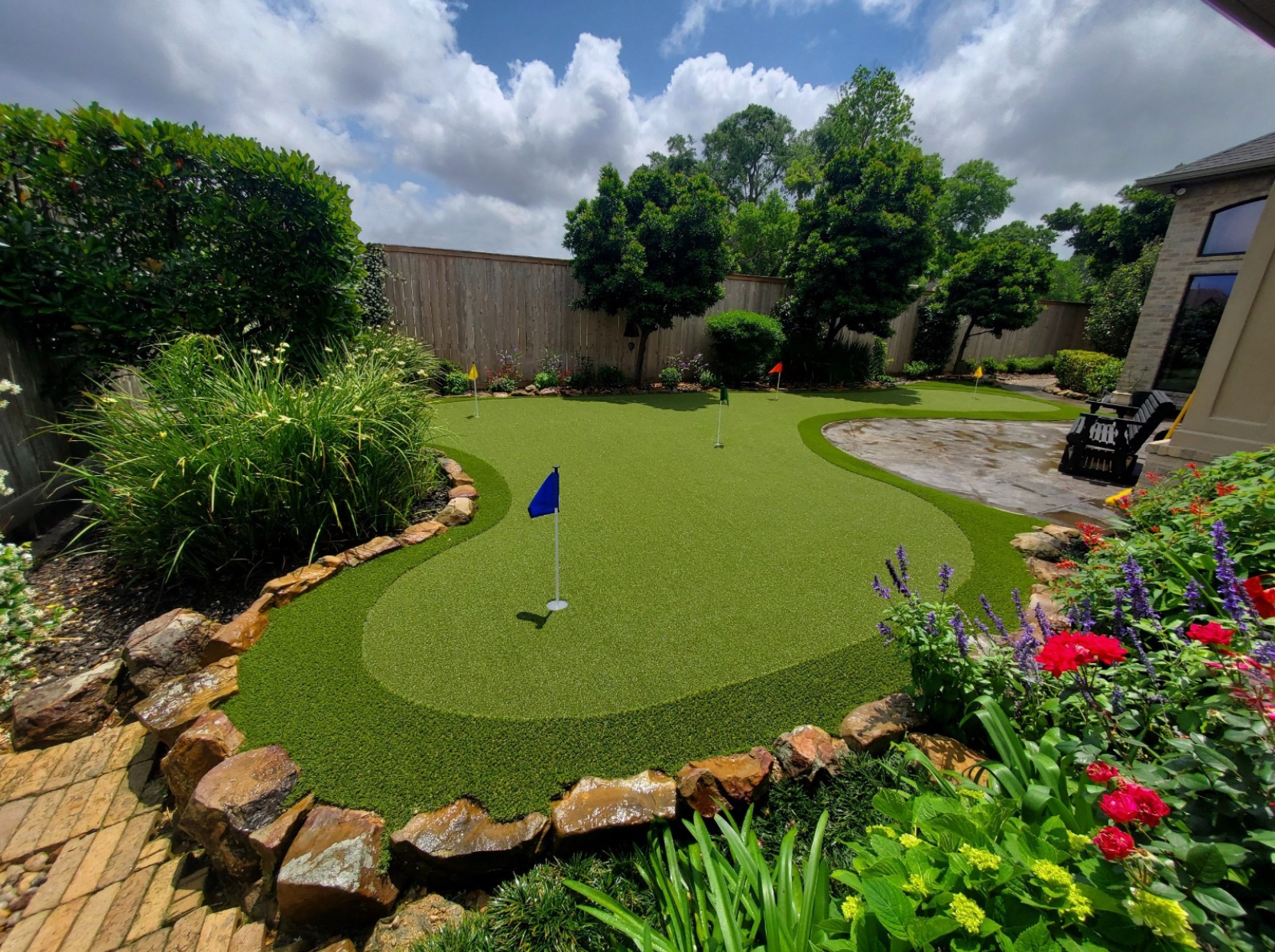 San Francisco, CA Putting Greens
Backyard golf greens from SYNLawn Bay Area are custom designed to fit any space! Practice your short game at your convenience or share your knowledge with the kids, friends, or family member. SYNLawn San Francisco putting greens are perfect for all ages and skill levels. We partnered with professional golf coach Dave Pelz to create PGA-caliber golf greens that offer the same performance, quality, and durability that you would expect from a professional course.
SYNLawn Bay Area backyard putting greens are only installed by highly skilled GreenMaster™ certified installers that undergo regular training on the best and newest installation techniques. Your custom putting green can be fully customized to your liking. We offer customization options such as sand traps, slopes, LED cup lights, and numerous golf turf options for fringe, fairway, and rough surfaces to increase your challenge.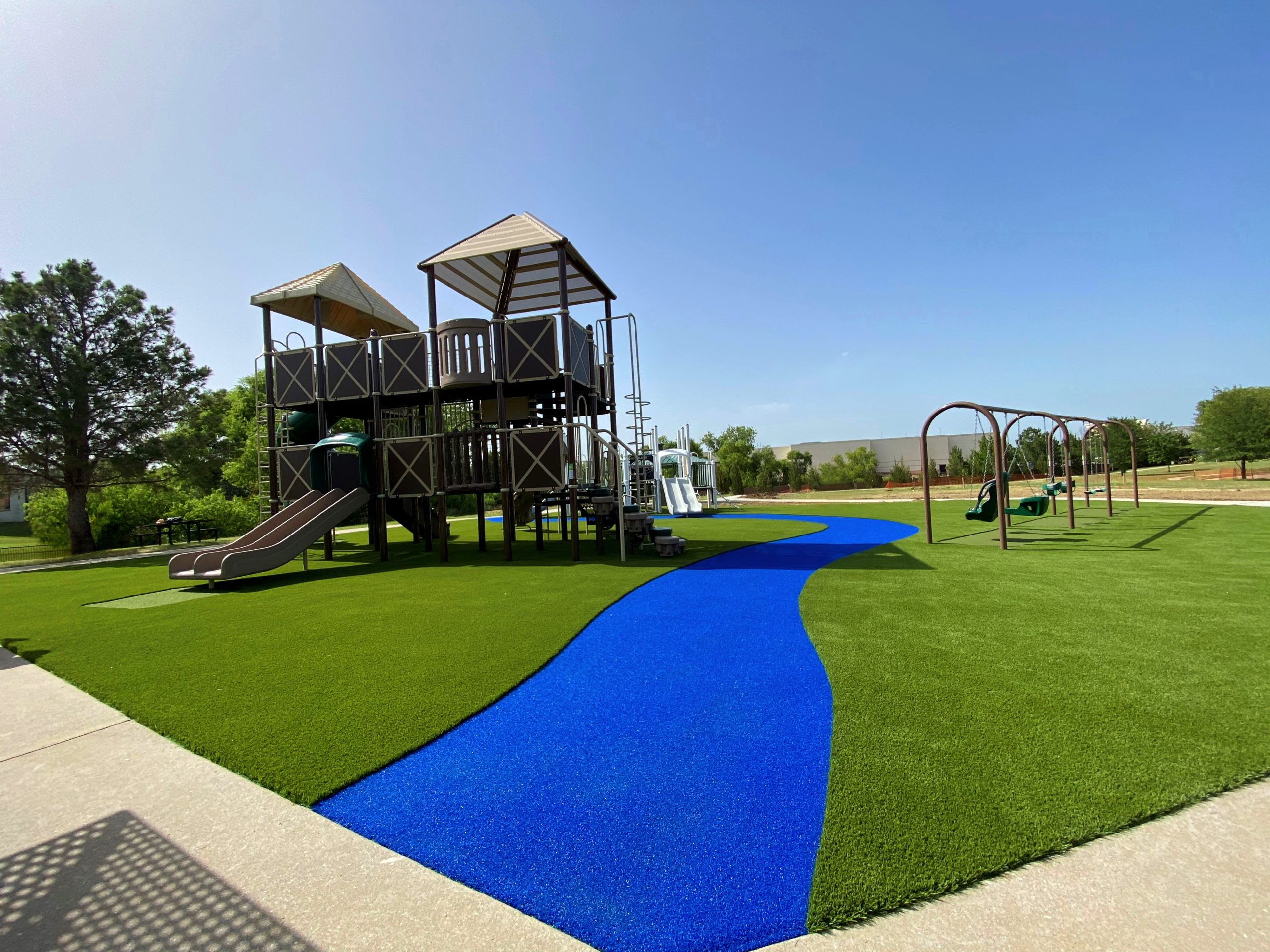 The Safest San Francisco Playground Surfaces
SYNLawn Bay Area playground turf is specifically engineered to provide kids with a cleaner and safer foundation to play on. From the design process to long after the completion of a playground installation, you can rest assured that playground safety will be the top priority for our playground surfaces. SYNLawn playground grass features our effective antibacterial properties, enhanced durability, realistic appearance, soft and non-abrasive fibers, superior drainage and more.
Additionally, our San Francisco playground surfaces has been commercially tested and certified to help prevent common injuries and abrasions from occurring in your own backyard. Your children can play with their friends, practice their favorite sports, and use their imagination, while you enjoy your impeccable luxury lawn. No harsh chemicals, heavy metals, allergens, stains, or odors!
SYNLawn® Bay Area Athletic Surfacing
SYNLawn San Francisco athletic surfaces are made with performance and safety in mind. Their durable, non-abrasive surface fibers ensure an environment for athletes of all ages and experience levels to hone their skills indoors or outdoors. San Francisco sports turf meets the highest safety standards for at-home use, offers a non-crumbling infill, is environmentally friendly, utilizes exclusive UV reflective technologies to prevent fading, and many more unique features.
SYNLawn San Francisco athletic turf is suitable for any athletic applications from home gyms and backyard batting cages to backyard soccer fields, high activity lawns, multi-purpose fields and more. Your kids can practice their favorite sports year-round on cooler and safer surfaces, with unmatched durability and performance. Less time spent mowing, means more time with the family!
San Francisco Bay Area Synthetic Green Walls
With a Bay Area, CA synthetic living wall from VistaFolia, you can upscale and accentuate your interior designs and outdoor spaces. VistaFolia synthetic living walls are a wonderful addition to any living room, dining room, or entry way, as well as around the pool, side yards, and decorating backyard walls that overlook unpleasant views. Any indoor or outside area will be complete with a rich and elegant appearance thanks to our San Francisco artificial green walls.
Due to their unmatched realism and behaviors, our artificial living walls are favored by homeowners across San Francisco. In addition, a variety of vibrant blossoms, ivies, and textured materials can be used to further decorate them and ensure they are unique to your specification. This 3-panel system makes it easy to green spaces without the need for frequent plant clean up and expensive irrigation systems.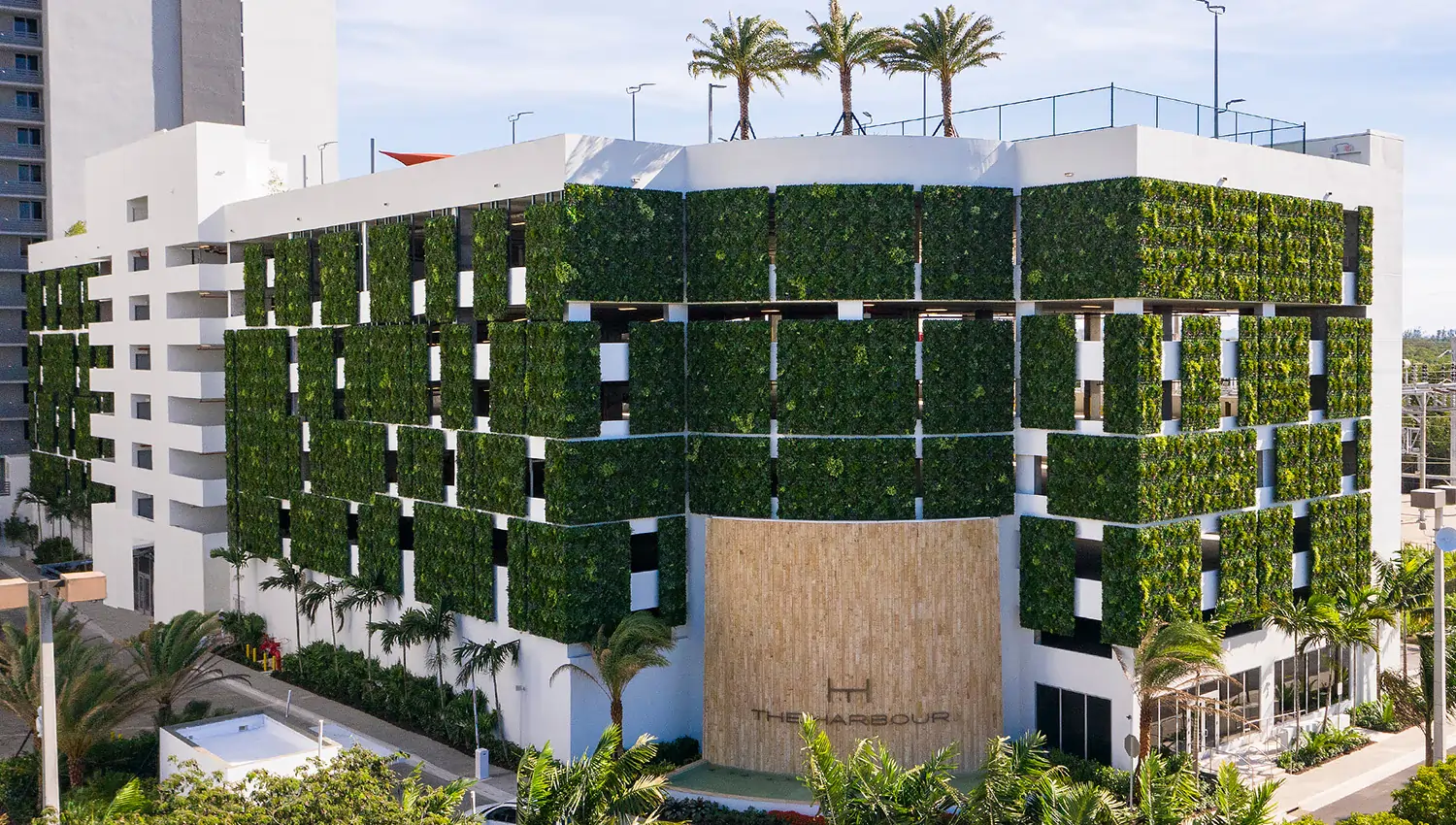 Backyard Bocce Ball Court Installation in San Francisco Bay Area
SYNLawn Bay Area, CA bocce ball court installations are specifically built for year-round use in San Francisco, and surrounding cities. This specific artificial grass product is made with the same wonderful eco-friendly materials and modern technology as our other products; however, this one is specifically designed with bocce ball performance in mind.
It provides a consistent and authentic performance while continuing down the path towards zero maintenance requirements. If you are looking to create the perfect outdoor space for lawn games, consider our Bay Area bocce ball turf.
Rooftop, Deck, & Patio
Artificial Grass
Many of us have space on our patio, rooftop, and decks that we're not quite sure how to fill. Fortunately, Bay Area artificial grass can turn your underutilized space into your new favorite meeting spot. Increase your useable space while improving the beauty and comfort of the area. Given that it doesn't fade in the sun, has significantly lower surface temperatures, and is unquestionably the most realistic and advanced turf on the market, SYNLawn artificial grass is the ideal solution for your rooftop patio or lounge.
Locations We Serve
SYNLawn® is proud to service the following cities throughout the San Francisco Bay Area:
Free Estimate
Monthly Payment Plans
SYNLawn provides the highest quality, eco-friendly artificial grass in the Bay Area and makes it easy for everyone to achieve their landscape dreams. We offer monthly payment plans that fit every budget to ensure that you can achieve your luxury lawn! If you are ready to get started, contact us to learn more and get a free quote today. We look forward to working with you!