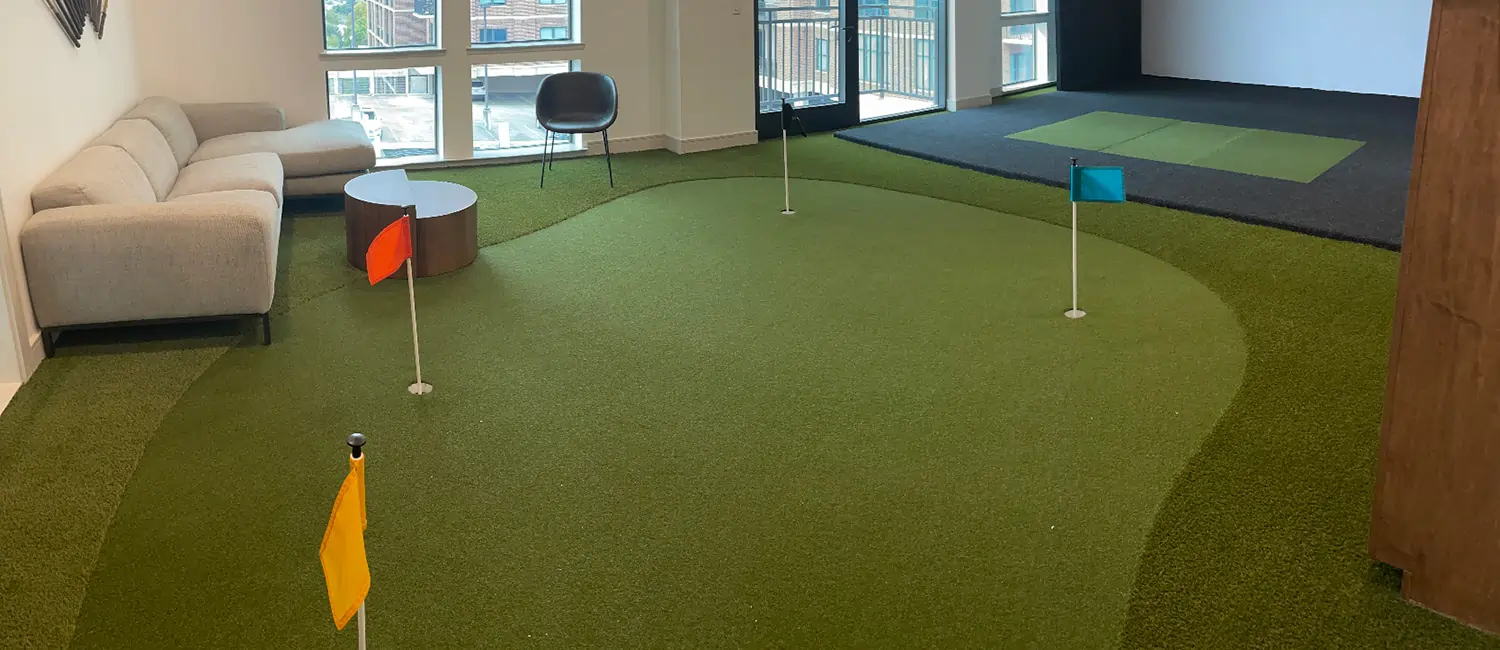 Golf will always continue to rise in popularity and as a result, the demand for indoor putting greens rises with it. SYNLawn Bay Area is making it possible for golf enthusiasts to practice their short game from the comfort of their homes, garages, offices, indoor athletic facilities and more. Spend less time traveling to the course and more time honing your skills. With SYNLawn Bay Area indoor putting greens, you can improve your performance year-round without being impacted unforeseen conditions.
One of the largest factors that hinder your ability to golf is the weather. At times, it can be unpredictable, messy, and uncomfortable. Fortunately, the weather won't do much to disrupt your golfing when you have San Francisco indoor putting greens from SYNLawn. You will have every opportunity to play from the moment after we complete your putting green in your garage, basement, indoor mini golf course, employee lounge or any other indoor area.
PGA-Caliber Performance
Regardless of whether you're designing a full-sized indoor mini golf course, or something more personal indoors, SYNLawn greens deliver the professional performance that you hope for out on your favorite courses. To achieve this, we developed a strong partnership with professional golf coach Dave Pelz. In doing so, we can deliver PGA-caliber performance with the highest quality materials to replicate natural grass as closely as possible.
Research and data show that 80% of shots are lost to par in the short game. Thankfully, San Francisco putting green turf offers a realistic putt, true ball roll, and proper energy displacement to reduce bounce and naturally slow down your ball for a more accurate result. This ensures that you are truly able to improve your putting skills from home.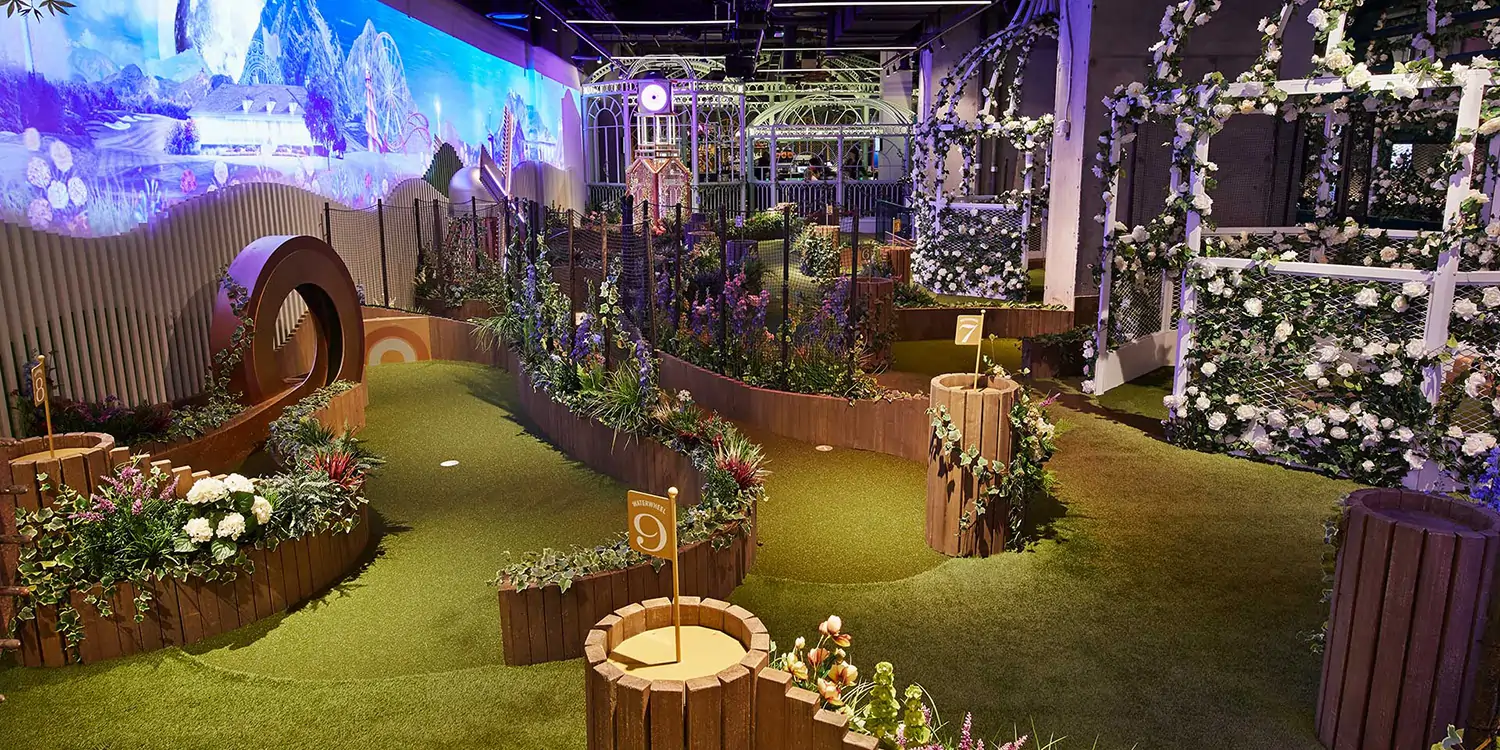 Low-Maintenance Bay Area Indoor Golf Greens
When we think about a personal putting green, the first thing that comes to mind is what is required to maintain it. The beauty of SYNLawn golf greens is their lack of maintenance. This means no manicuring, no watering, and no reseeding. Most individuals cannot or do not want to regularly maintain their greens to squeeze in a few hours of putting practice. The best indoor putting greens are those that need little-to-no upkeep, especially since they are indoors. SYNLawn Bay Area indoor putting greens never need to be trimmed or infill replenished, and they fit beautifully in any space. Furthermore, much like our synthetic grass solutions, SYNLawn golf turf is designed to withstand heavy foot traffic to further ensure the longevity of your green. We are happy to save our customers time and money year-round on their water bills and lawn equipment and eliminate the need for pesticides and harsh chemicals.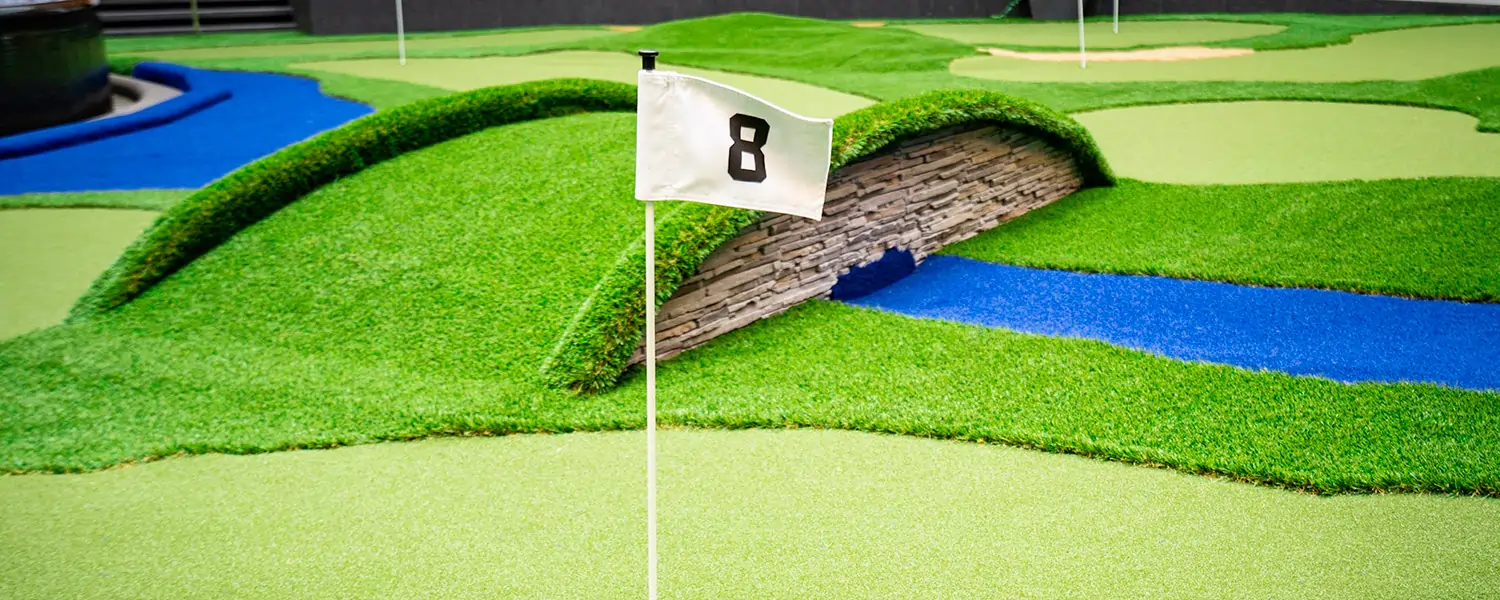 Commercial Indoor Golf Green Installers in San Francisco, CA
Our premium putting greens and indoor golf greens are ideal for entertaining clients, or providing the staff with a break from the pressures of the workday. Is there room in your office? Visit the putting green during your lunch break if you need to unwind a bit. Taking time to unwind between projects or adjectives is a wonderful way to boost morale and increase productivity. Furthermore, we have over two decades of putting green installation experience in which we have installed indoor golf simulators, indoor mini golf courses and more!