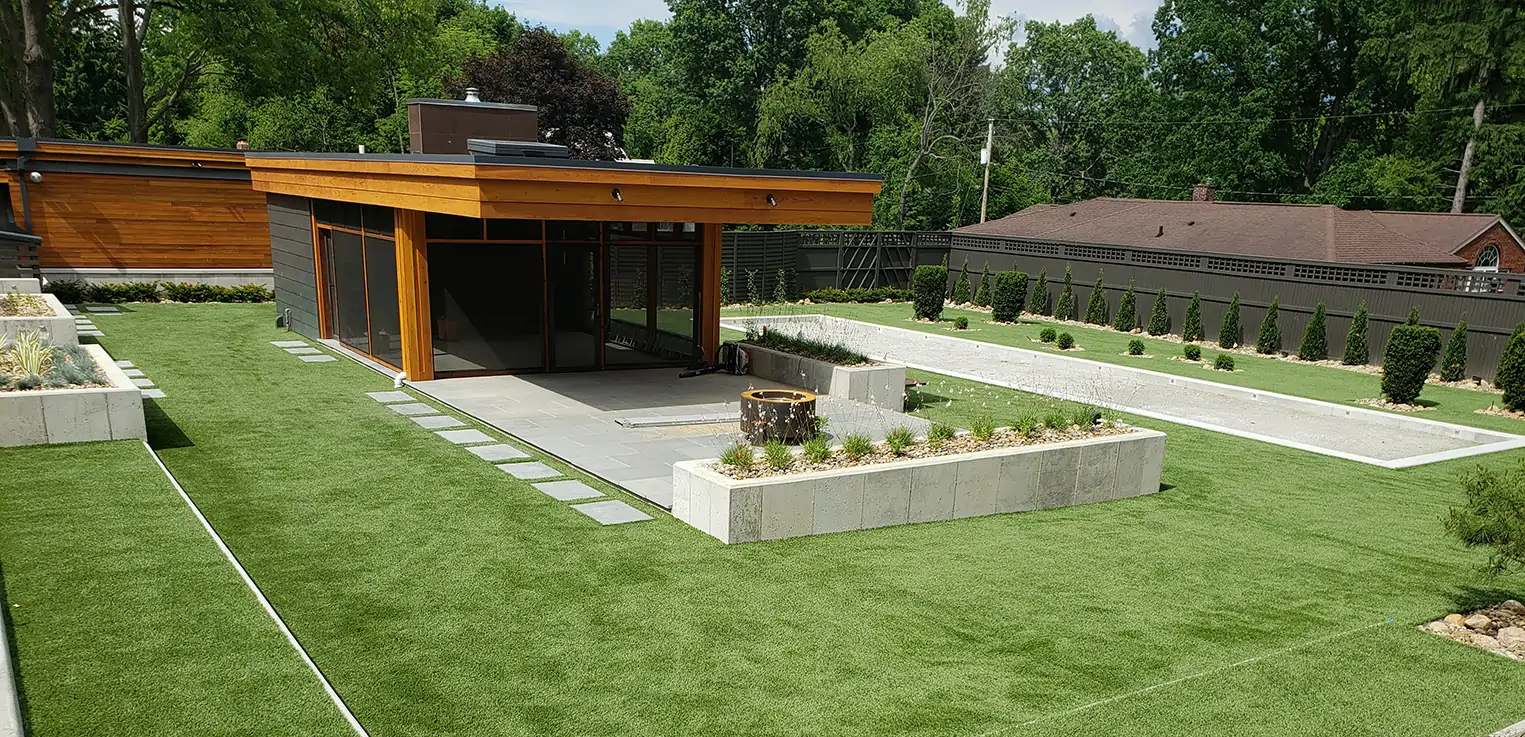 SYNLawn is the largest provider and installer of eco-friendly San Francisco artificial grass throughout the Bay Area. As such, we understand that it is our responsibility to ensure that the products that we produce are as eco-friendly as possible. We are dedicated and passionate about environmental sustainability to promote a healthier environment and protect our planet for future generations. We are proud to provide the most earth-friendly luxury lawns for both residential and commercial properties.
SYNLawn® Proudly Partners with Soy Farmers
Our collaboration with US soy farmers has enabled us to create San Francisco artificial grass that is recyclable and ecologically friendly. They enable us to reliably maintain quality control and make certain that we adhere to high environmental standards. Working with US farmers allows us to open the door to new job opportunities and locally source renewable materials including sugar cane and soybeans to replace petroleum-based components from our manufacturing process. This partnership has fast-tracked us to not only create the most environmentally conscious synthetic grass, but also the most cutting-edge technologies and features not found elsewhere in our industry. All SYNLawn synthetic turf is produced at our 400,000-square-foot, fully integrated and ISO 9001-certified design and production facility in Dalton, Georgia.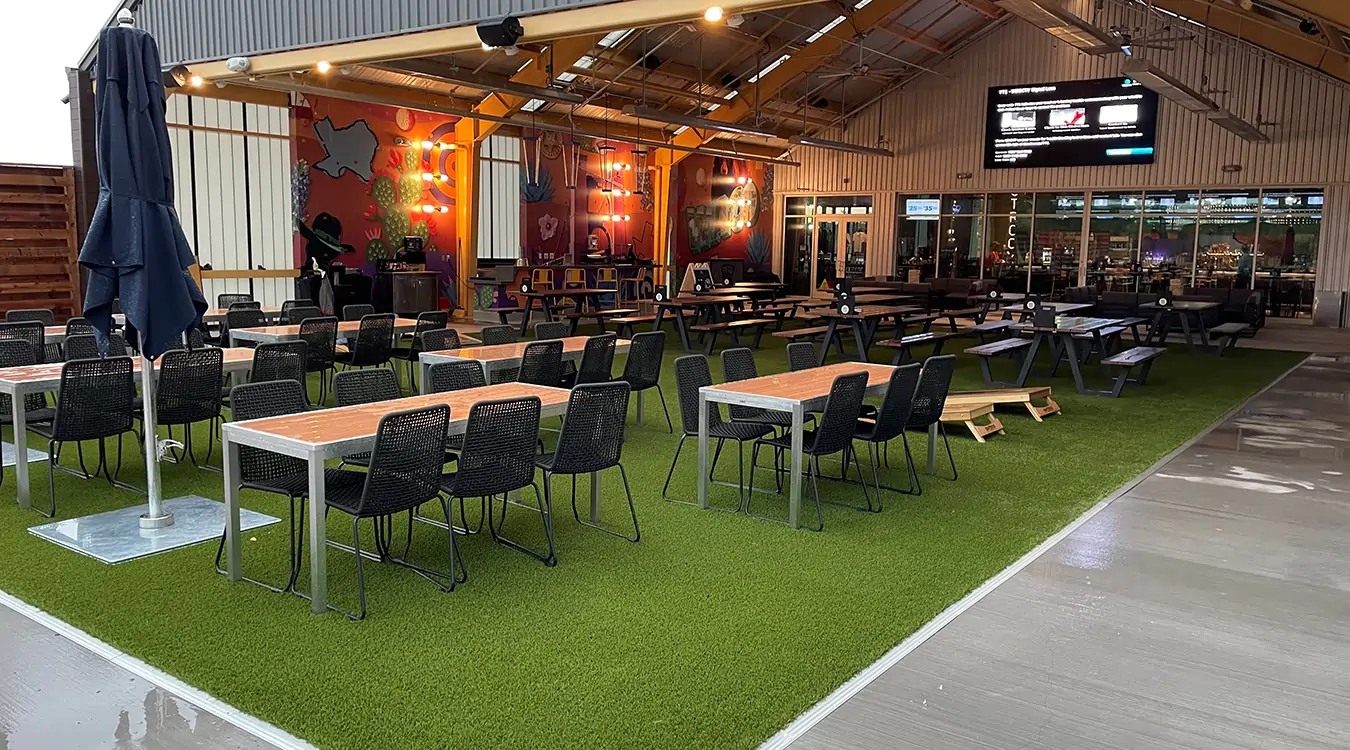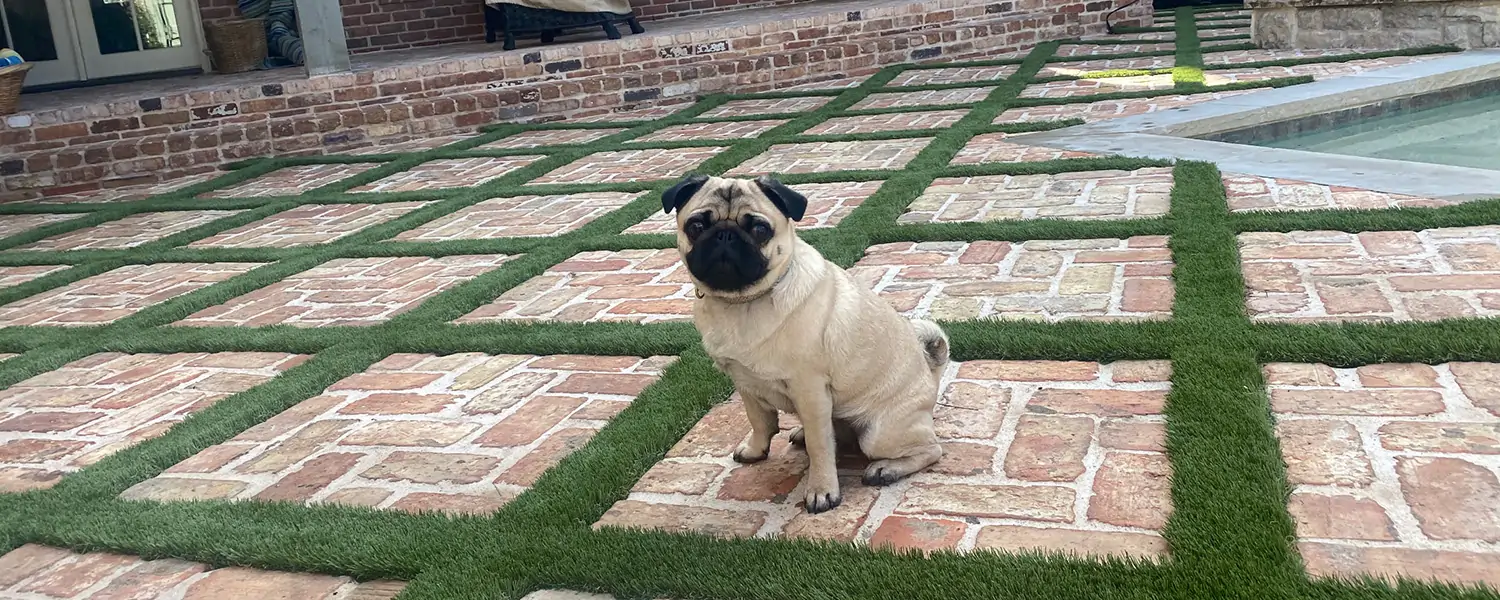 Conserves Water, Reduces Carbon Emissions, and Lowers Water Bills
In addition to enjoying their ultra-realistic, opulent, and ecologically sustainable landscape, our clients who transition from traditional grass to San Francisco synthetic turf also experience greater time and money savings on lawn care. You are spared the regular mowing, watering, seeding, and other maintenance tasks that would otherwise be required for natural grass. By eliminating the need for mowers and extensive lawn watering, residents can help conserve tens of thousands of gallons of water per year. The average homeowner saves more than half of their water use by switching to artificial turf! Additionally, by removing the need for lawn care equipment and maintenance crews, you can reduce at least 90 pounds of carbon emissions produced by a single lawn mower per year!
Soy-based EnviroLoc+ Backing System
To ensure SYNLawn turf fiber strands are locked in, the soy-based EnviroLoc+ backing system employs a two-part woven polypropylene and polyester backing fabric. The backing fabric and interlaced grass strands are coated with SYNLawn's unique biobased EnviroLoc+ coating after tufting. These elements work together to create a sturdy fiber anchor that makes San Francisco synthetic grass less likely to shed and more environmentally friendly as it removes 60% of petroleum-based components from our manufacturing process and replaces it with soybean oil. In addition, the powerful antibacterial by Sanitized® is also included in EnviroLoc+. Sanitized® helps to prevent airborne allergies brought on by algae and fungus and removes up to 99% of bacteria from the surface making it cleaner and safer for all.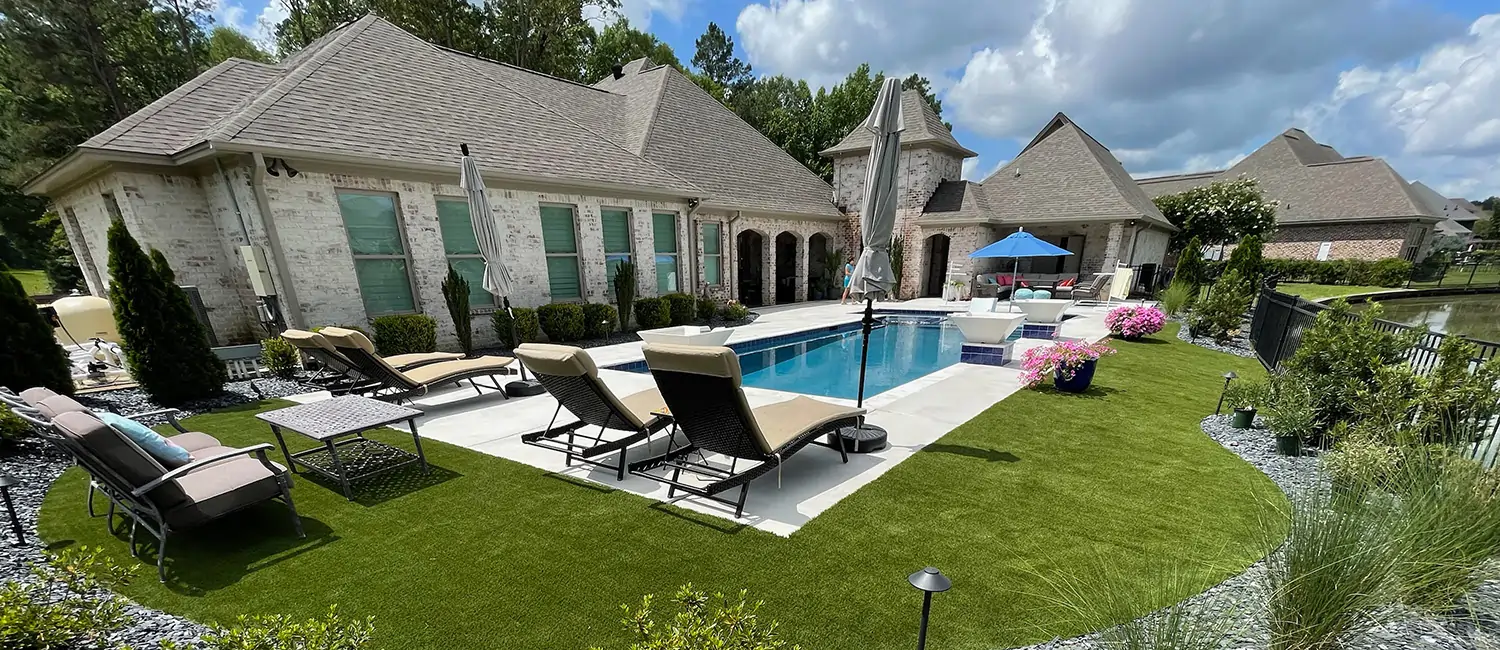 The Only Provider of USDA-Certified San Francisco Artificial Turf
SYNLawn is exceptionally proud to be the first and only manufacturer of synthetic grass to offer the largest selection of USDA-certified synthetic turf options. SYNLawn is a component of a USDA effort to promote the creation, acquisition, and usage of bio-based products in the manufacturing process. The market for artificial grass is ever-growing, especially with the growing demand for ecologically friendly green building materials. Furthermore, the USDA accreditation also emphasizes the up to 80% sustainable composition of SYNLawn Bay Area artificial grass products.