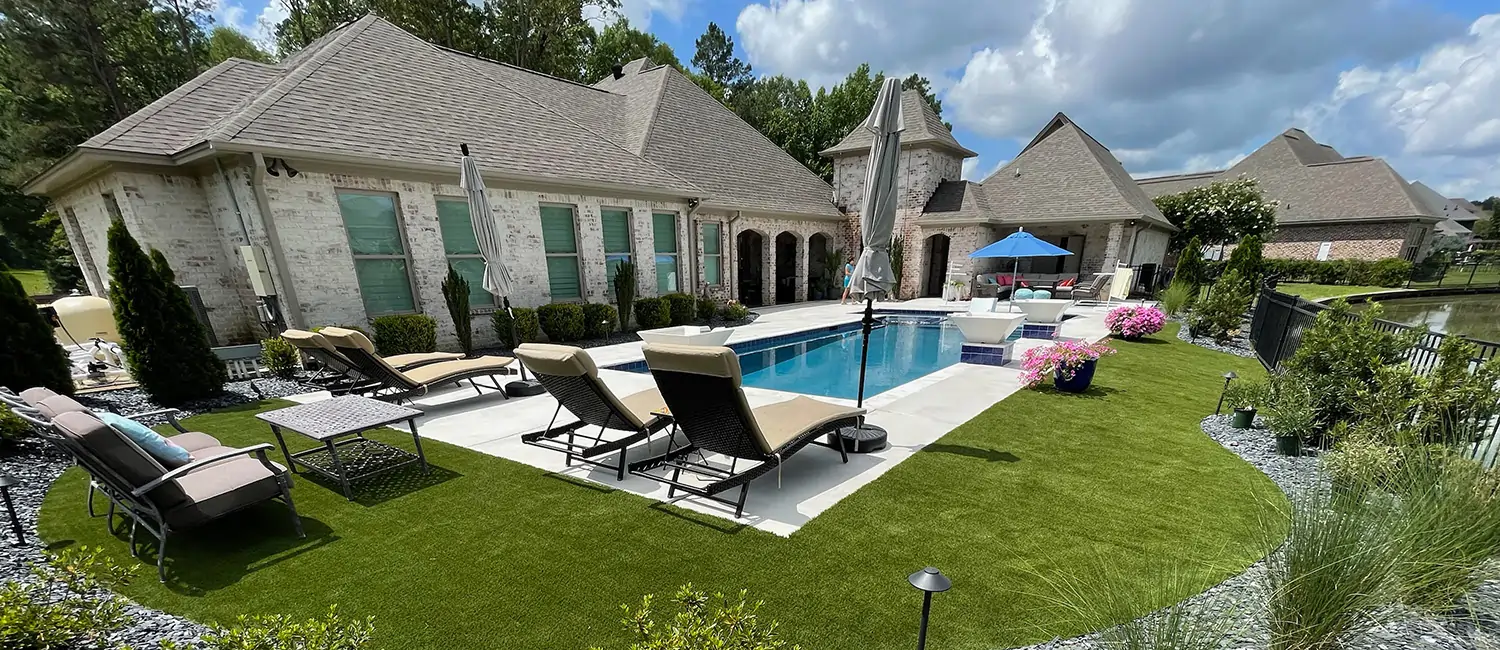 In Danville, CA, artificial grass from SYNLawn Bay Area is giving back to residents the time and money that they spend on lawn maintenance. Homeowners spend endless hours every month mowing, watering, and fertilizing. This is no longer the case with SYNLawn Bay Area synthetic grass. We provide some of the most realistic grass alternatives that are perfect for lawns, landscapes, playgrounds, pet areas, putting greens, and so much more in Danville, California. In addition, our San Francisco Bay Area synthetic turf is integrated with exclusive technologies and features that are the result of numerous years of research and development, including:
Super Yarn™ technology combines antimicrobial, IR reflective, and anti-static properties
HeatBlock™ drops surface temperatures by up to 20% cooler than any other turf product
EnviroLoc+™ is our exclusive plant-based backing system which locks in turf fibers
Super Drain+™ provides a drainage rate of up to 1,200 inches per hour
The largest USDA-certified catalog of products
The largest collection of ASTM Class A fire-rated grass alternatives
Backed by an unmatched lifetime warranty
Made in the USA
The Commercial Benefits of Danville, CA Artificial Grass
Commercial businesses in Danville choose SYNLawn Bay Area for commercial artificial grass because we help them to create stunning impressions year-round while saving time and money on lawn care. This is a direct result of our superior durability, performance, and quality. Our Bay Area artificial turf allows business owners to eliminate the cost of landscaping crews, equipment, and exceptionally high-water bills. SYNLawn is dedicated to manufacturing sustainable synthetic grass in the USA to conserve valuable resources and protect our environment, making it incredibly dependable and eco-friendly.
Our SYNLawn Bay Area synthetic turf options are ideal for a growing list of commercial applications, such as:
Outdoor putting greens
Indoor putting greens
Mini-golf courses
Dog Parks
Athletic fields
Fitness and agility centers
Retail shopping
Restaurants and bars
Apartment complexes
Hotels and many more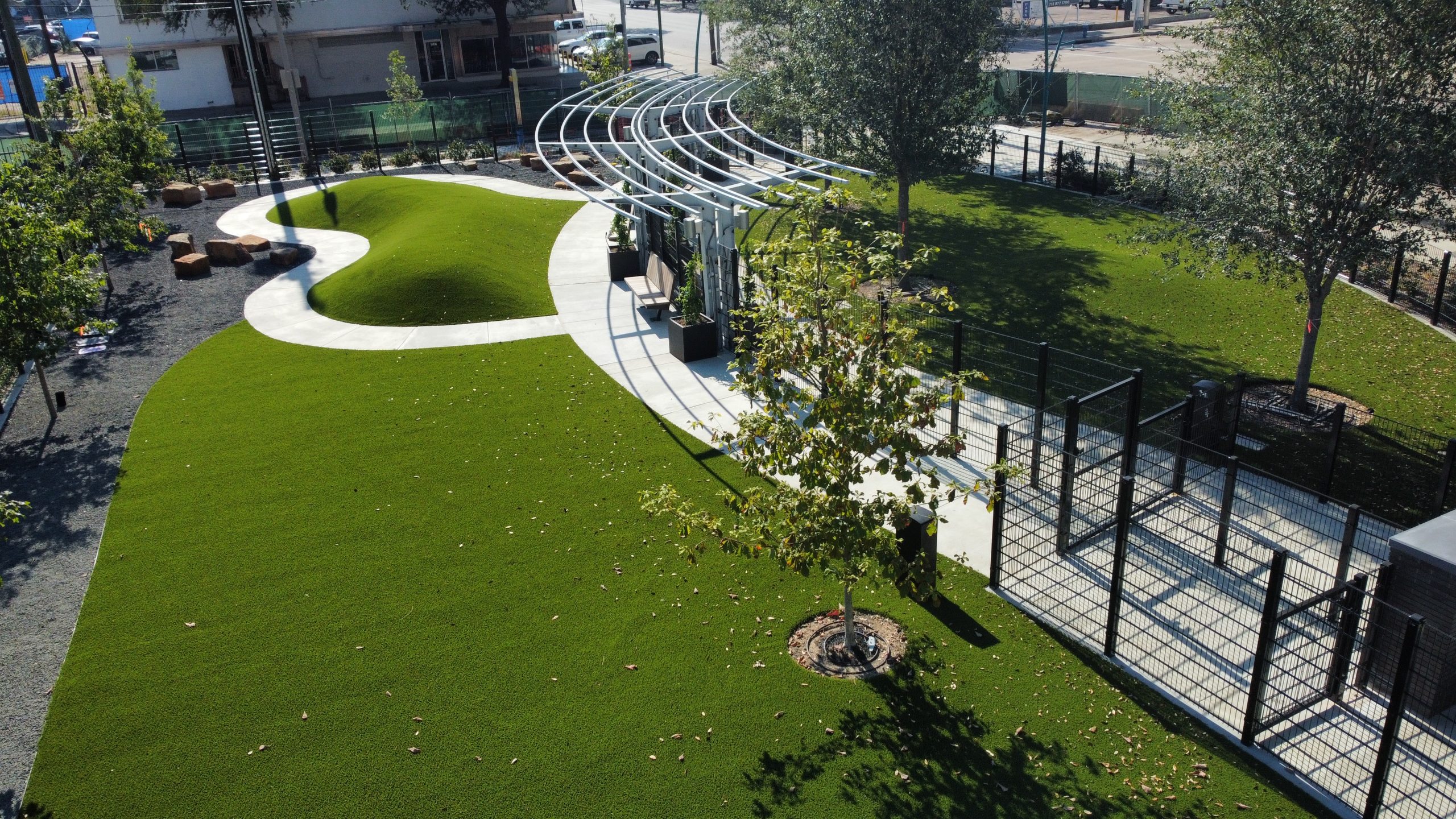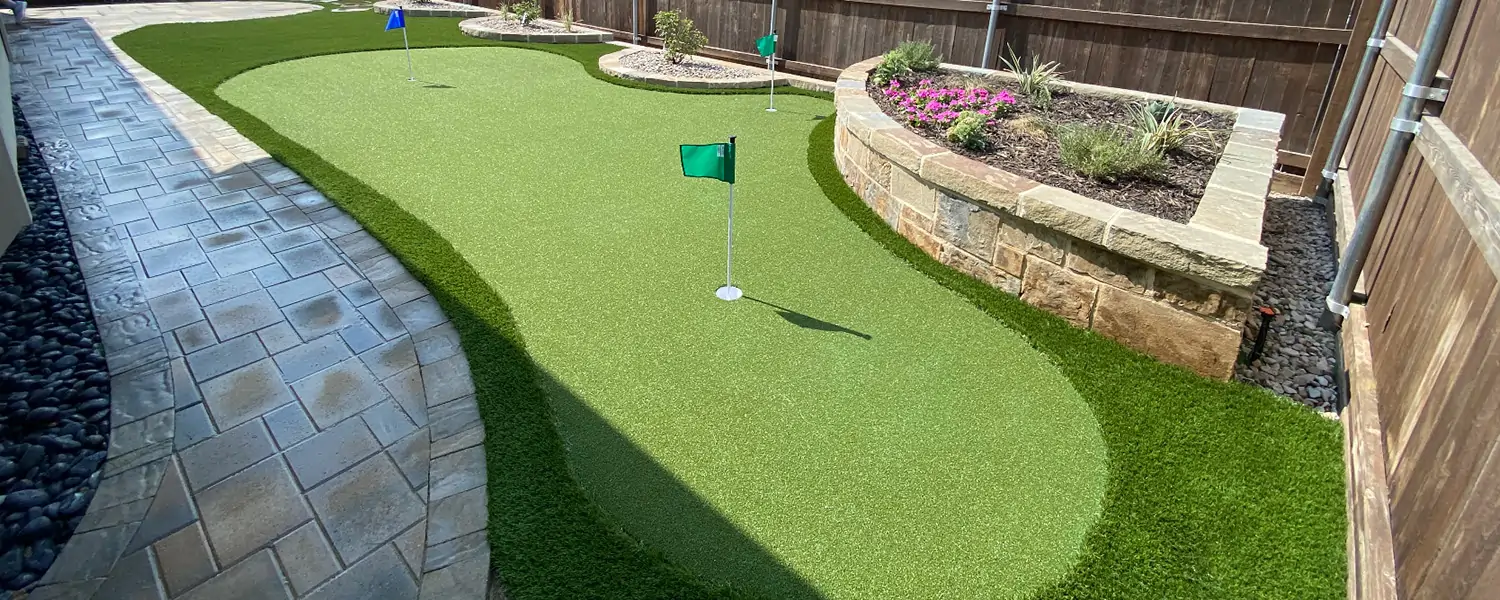 Danville, CA Golf Greens and Putting Green Turf
Bring the PGA-caliber performance of the professional courses you love to your backyard, office, or anywhere you desire with artificial grass putting greens from SYNLawn Bay Area. Our synthetic golf greens do not require traditional maintenance, have exceptional durability, and appear stunning year-round. Other benefits include:
Made in the USA with the highest quality artificial grass
Realistic putt with true ball roll, ball bounce, and natural slow-down characteristics
Fully customizable with bunkers, LED cup lights, and more
Add a tee box that allows the use of real golf tees
Extremely durable surface to chip on
The most convenient way to practice consistently
Transforms awkward spaces into something usable, fun, and interesting
Realistic putt with a true ball roll, natural bounce, and slow-down characteristics
Surfaces like our precision Putt golf turf deliver a 12 on the Stimpmeter
Effective drains in each cup prevent backfill of water and mold
Danville, CA Pet Turf Solutions
Every pet and pet owner has different needs. That is why we have developed our stellar artificial dog and pet turf systems that help meet the specifications that you have for lawn care as well as protect your pets. At SYNLawn Bay Area, our fake grass for dogs helps prevent them tracking mud and is inhospitable to fleas and ticks. It also provides optimal drainage, better controls odors, and aids in preventing the spread of bacteria. Our SYNLawn pet turf in Danville, CA is free of harsh chemicals and fertilizers while providing superior durability, preventing your pets from digging holes in your landscape. Show your companion some love with our safer, cleaner, and greener artificial pet grass!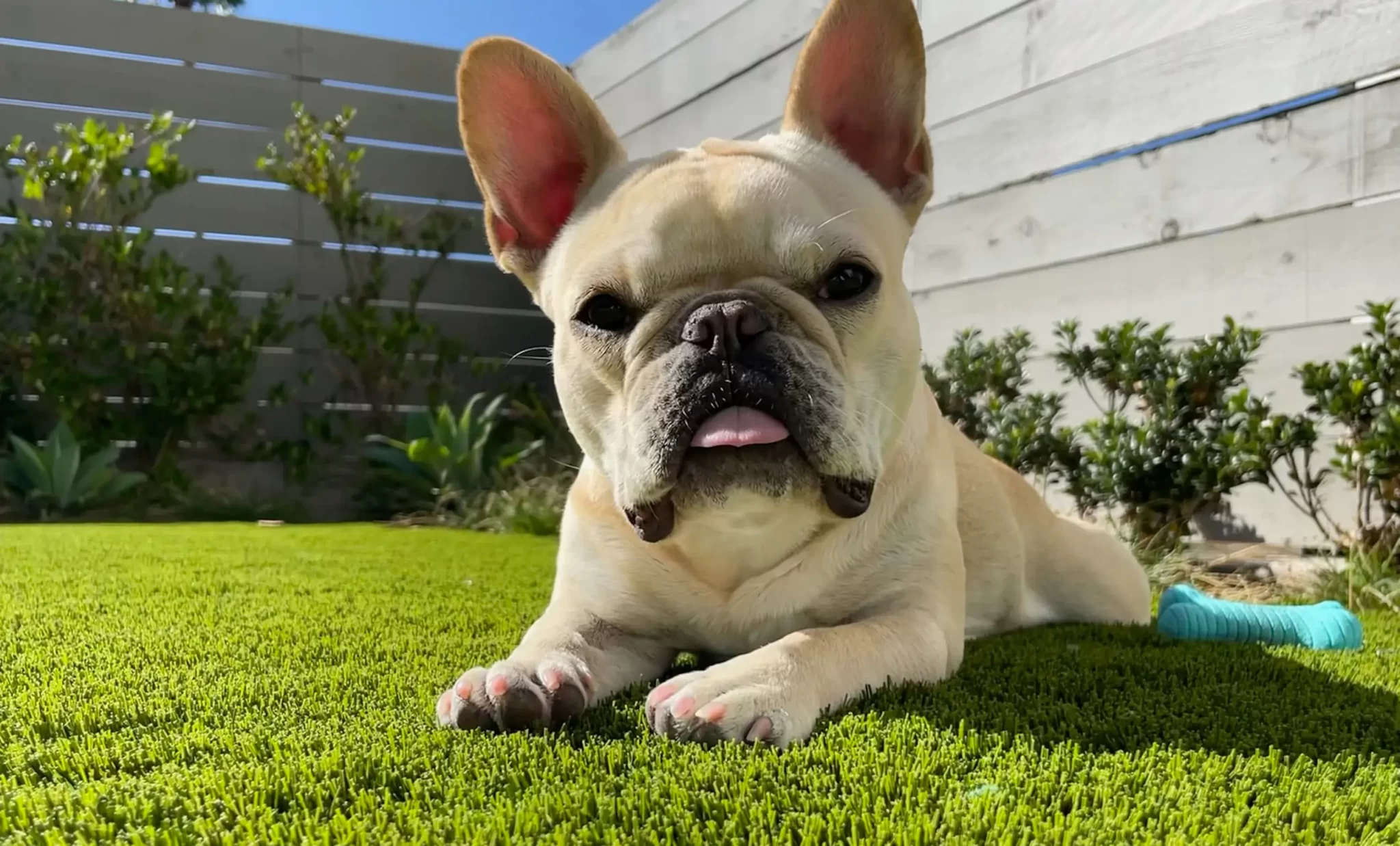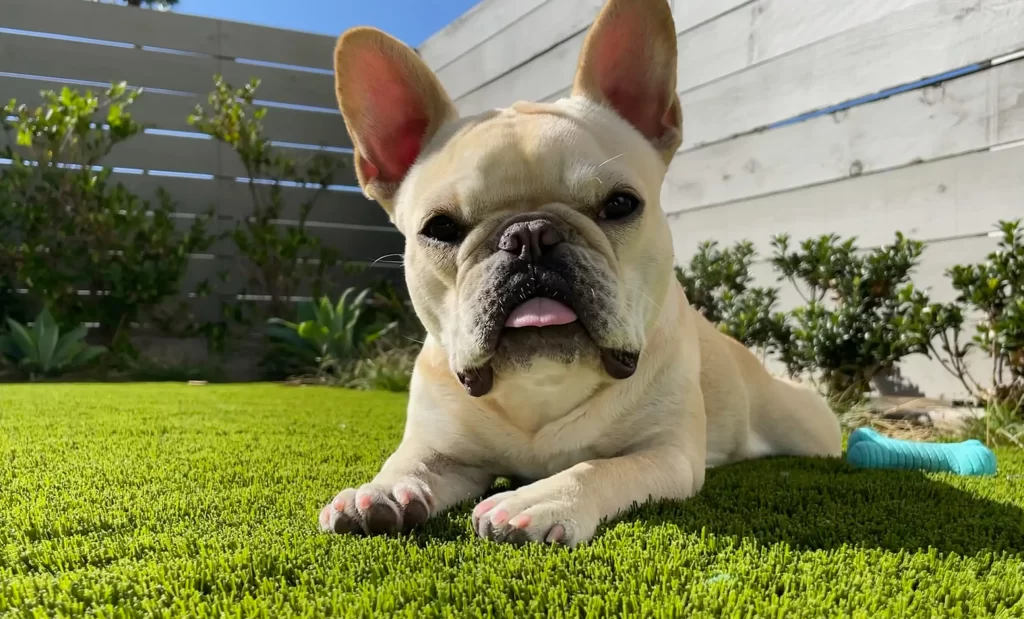 Safer, Cleaner, and Greener Bay Area Playground Turf
Our top priority is making sure your kids can have fun at school, in the park, or in your backyard. As a result, ADA and IPEMA criteria were met when designing our SYNLawn playground systems. By providing slip-resistant surfaces that can help shield kids from falls of up to ten feet and have been treated with Sanitized® antimicrobial technology to stop the transmission of germs, we continue to uphold our commitment to safety and quality with our artificial playground turf. Our synthetic playground grass is also wheelchair accessible. In addition, for further safety and resistance to heavy foot traffic, we provide readily available replacement TrampleZones® for underneath jungle gyms and swing sets.