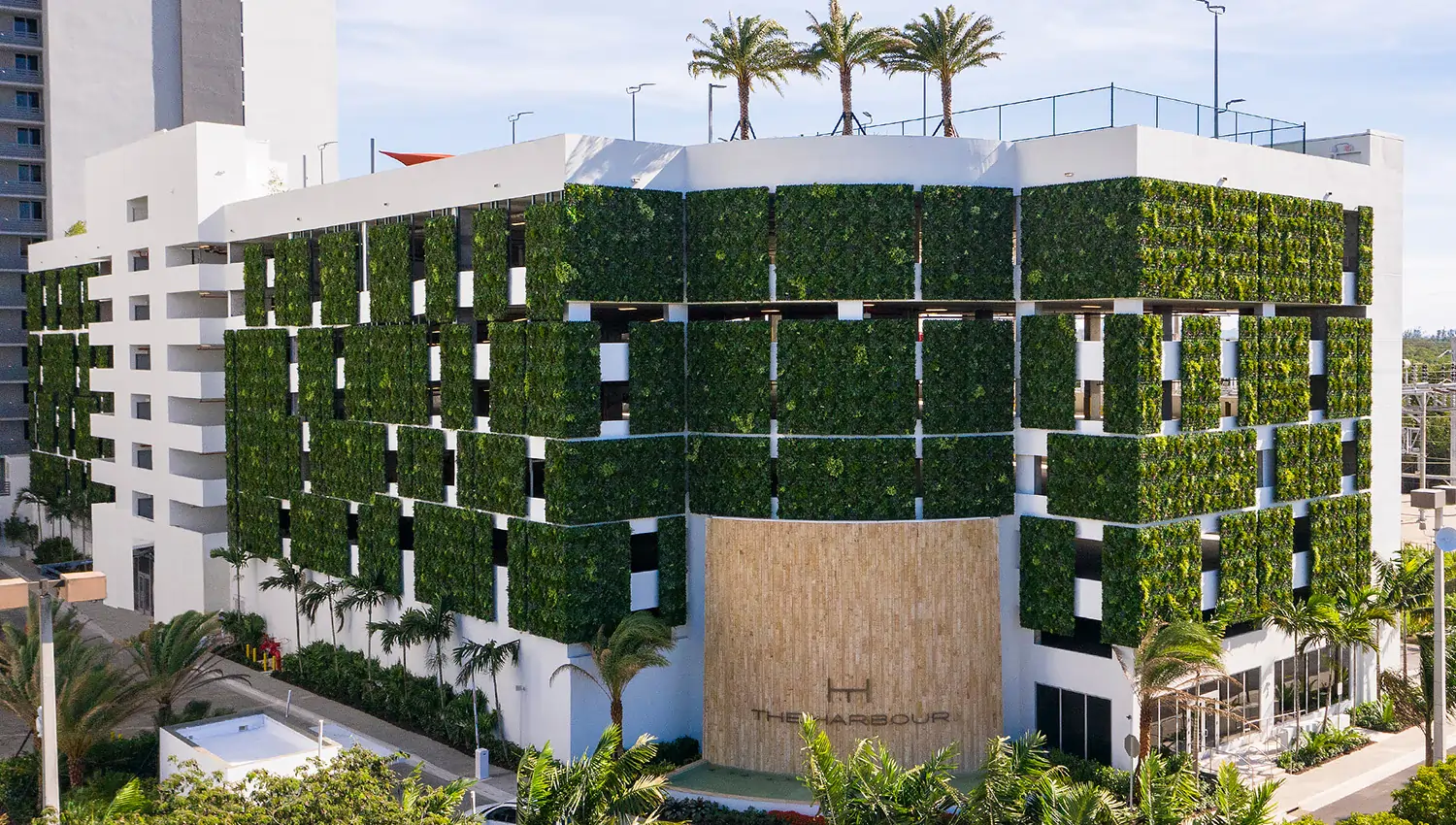 The same wonderful appearance of natural plant walls is provided by San Francisco artificial living walls made by VistaFolia, but without the maintenance. There is no need to build complex irrigation systems, and there is no need for pruning or trimming. The modular parts of our realistic, low-maintenance vertical plant walls fit together perfectly in any design you can think of. Both private boutiques and large companies utilize our synthetic plant wall panels indoors and out. Visitors can be greeted by vibrant artificial plant walls, which can also serve as a sound barrier and privacy screen outdoors. Our vibrant plant walls may be customized to match any design or color scheme using a variety of hues and textures.
Quick and easy installation into spaces where real plants could not naturally live.
Indoor and outdoor designs perfect for any project.
Lightweight panels designed to allow free movement of air.
Exact colors, shadings, and dimensions that replicate the realism of real plants.
UV protection to minimize fading of outdoor installations.
A range of color boxes are available to customize your arrangement.
Manufactured to ISO 9001 quality standards.
Wind, freeze, and sun tested to endure harsh weather conditions.
Fire tested and rated for increased safety.
We use synthetic plants, flowers, greenery, and imitation ivies to create distinctive faux green walls for our clients, giving them creative control over the process. Nature and our customers' vision both serve as sources of inspiration for our synthetic green wall installations. Our realistic textures and natural behaviors set us apart from the competition and are made to satisfy the needs of both perceptive architects and business owners who aren't sure what to do with their empty walls and vertical surfaces. Your designs not only reflect your mission statement but also have many practical uses and advantages.
VistaFolia San Francisco Bay Area synthetic green walls are perfect for applications including:
Hotels
Apartment complexes
Restaurants
Bars
Spas
Offices
Airports
Retail spaces
Shopping malls
Dealerships and more
As a result of our comprehensive studies, VistaFolia artificial foliage delivers the true hues of real plants to guarantee that the color pigments in our vertical garden walls are of the highest caliber. We can differentiate ourselves from competitors by doing so. Vertical plant walls can survive any environment as they are weather tested and fire-tested to help prevent the spread of fires.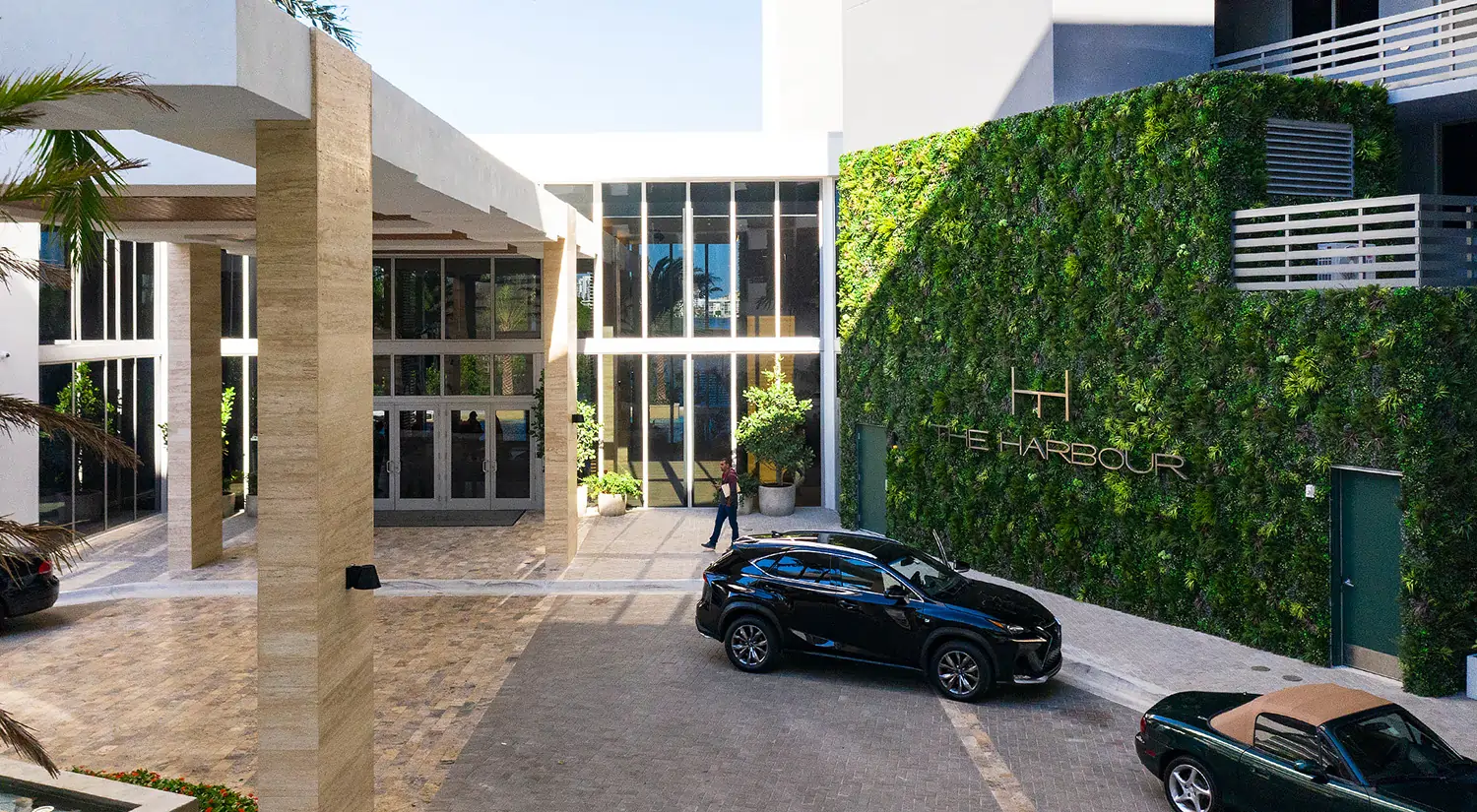 Synthetic Green Walls Promote Serenity and Cleanliness
The absence of upkeep required by VistaFolia artificial plant walls allow them to increase sanitation in your work or living space. San Francisco synthetic plant walls serve as organic air purifiers, resulting in a more stimulating workplace that will enhance the residents' health and well-being. Working environments are kept cleaner since artificial greenery doesn't require moving around or handling. Messy watering systems that may leak and spread mold are not necessary for vertical plant gardens.
Regardless of whether you're an architect, interior designer, exterior designer, general contractor, home decorator, or a professional in your own industry, our synthetic greenery products make adding luxury to your business interior easy