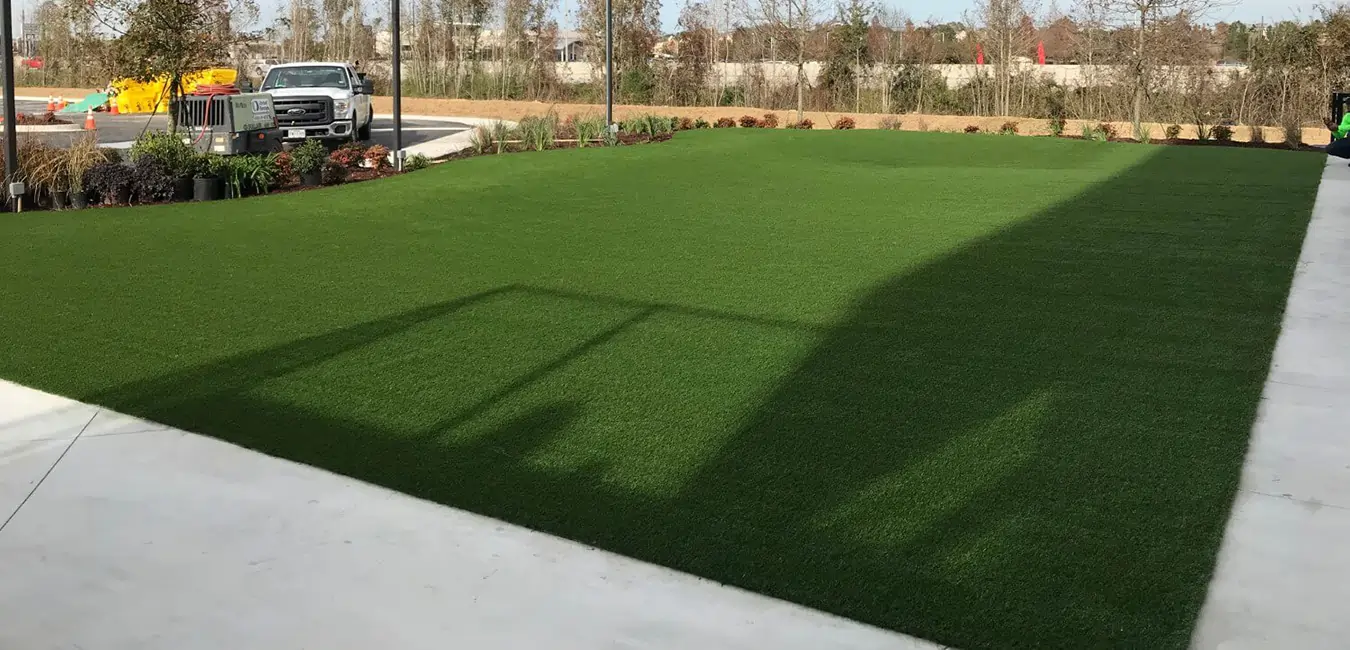 SYNLawn Bay Area is widely known as a leader in the artificial grass industry in San Francisco, CA, as well as the surrounding communities. We have continued to explore the possibilities of our artificial turf for years and have instilled many of them into the research and development of our products. Our Bay Area synthetic grass is the first plant-based grass alternative available in our market. It is changing the game with its exclusive technological advancements. As a result, we recognized the need for us to make our CADdetails digital design files available to our commercial clients, including architects, landscape designers, general contractors, and more. In doing so, we can greatly improve their efficiency by making it easier for them to be incorporated into their designs.
The CADdetails program was specifically designed to include manufacturer-specific product information into your working methodologies. On the CADdetails website, you can find the specs for a growing list of artificial grass options and the applications they accommodate. We offer specifications for lawns and landscapes, pets, playgrounds, roof decks, putting greens, bocce ball systems, and more. These listings go into great detail on each grass variety, describe the uses they are good for, and provide their accompanying downloadable files.
Projects Completed with CADdetails Specifications
Thanks to our ease of access, SYNLawn Bay Area has proudly been a part of many stunning and meticulous installations. These projects exemplify the level of quality, performance, and durability that our Bay Area synthetic grass radiates. Projects include:
Balboa Park – 7,200 sq. ft.
Costa Vista RV Resort – 14,750 sq. ft.
The Club at Enclave – 4,000 sq. ft.
The Monsaraz Hotel – 14,000 sq. ft.
Courtyard Pacific Village Apartments – 12,000 sq. ft.
Olympus Park – 5,887 sq. ft.
Sheraton Carlsbad Resort at Legoland – 19,000 sq. ft.
Del Mar Racetrack – 10,700 sq. ft.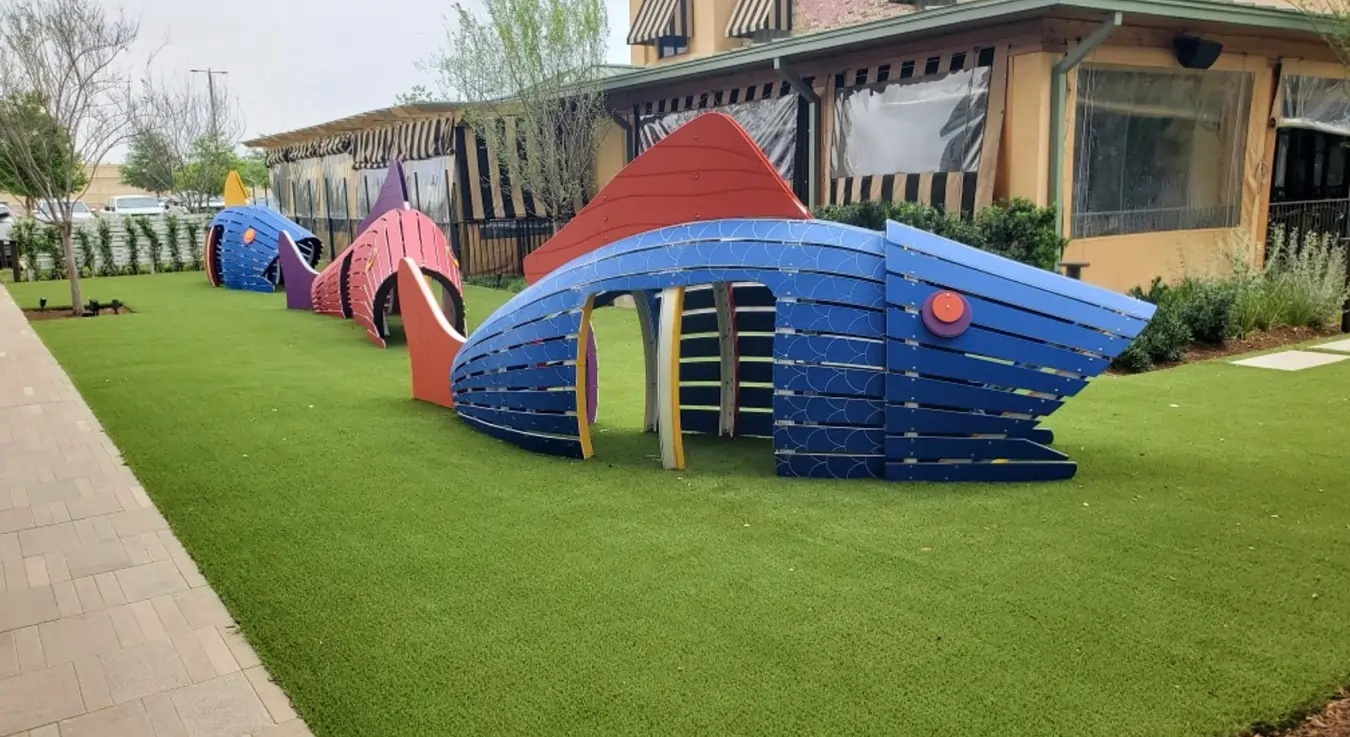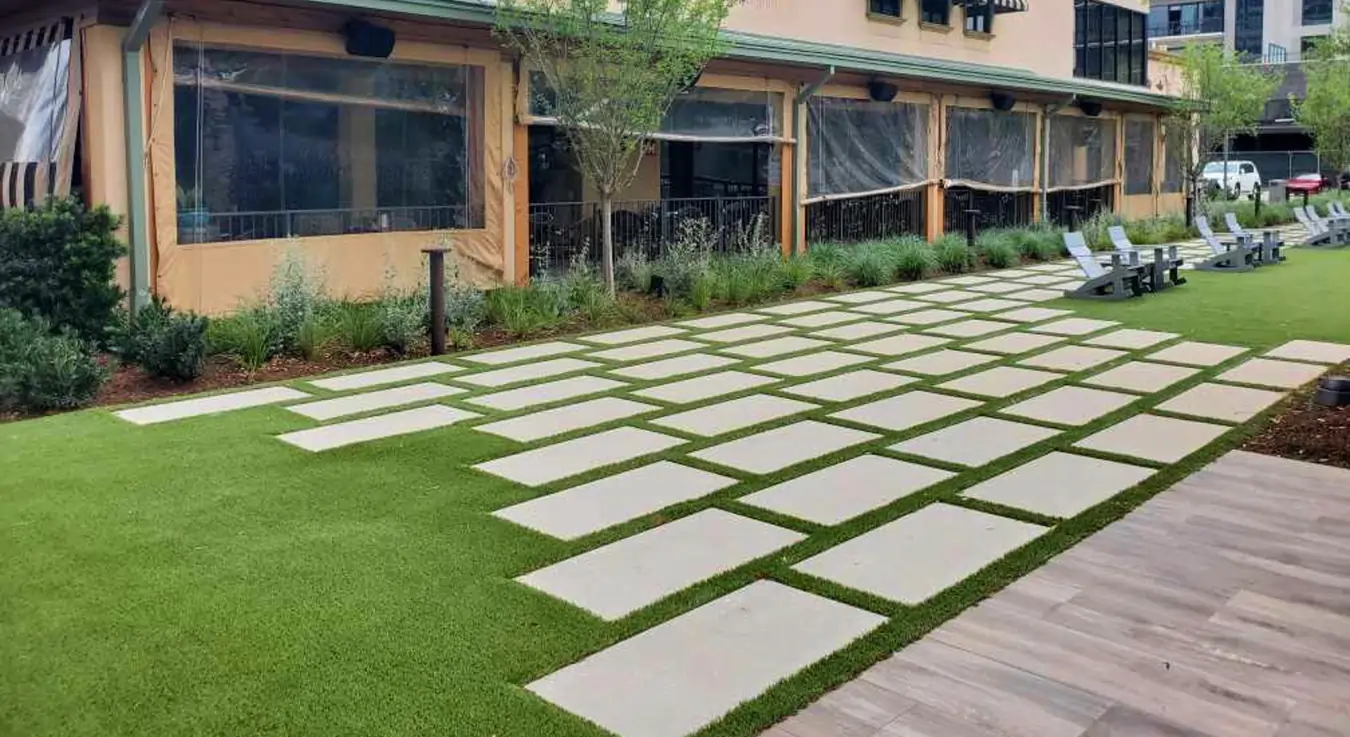 Download 3-Part CSI Specs of San Francisco Artificial Turf
You can discover building standards and installation procedures for our stated applications in the "Guide Specifications" section of our CADdetails listings. Each specification document is divided into three sections under 3-Part CSI Specs: general, products, and execution.
The Only USDA-Certified Bay Area Synthetic Turf Systems
The artificial turf industry is one that continues to rapidly grow. As a result, it can be difficult to set yourself apart from the competition. While there are many companies that offer their CADdetails, SYNLawn Bay Area is the only company to offer USDA-certified options in San Francisco and other Bay Area communities. 
We are dedicated to developing sustainable synthetic grass that will last for many years without the need for traditional maintenance. We work closely with American farmers who help us locally source plant-based materials, including sugar cane and soybean oil. We help our clients conserve water, greatly reduce carbon emissions, and prevent our turf from ending up in a landfill. To achieve this, it is required to incorporate more than 60% bio-based content. With the help of our EnviroLoc+ backing system and the Envirofill® infill, we can proudly offer up to an 80% petroleum reduction with our synthetic turf products.
The SYNLawn® Architect Kit
Along with our CADdetails, we now offer our brand-new architectural kit. With this kit, you can swiftly start your next project and gain hands-on knowledge of our artificial turf. We are confident we will become your primary source for samples, product details, and credits for continued education. The SYNLawn architect kit includes samples of our Bay Area synthetic grass, a commercial brochure, a fire-rated ultrabase for rooftop installations, an air drain, melos stone, a nailer board, Brock playground padding, and more!