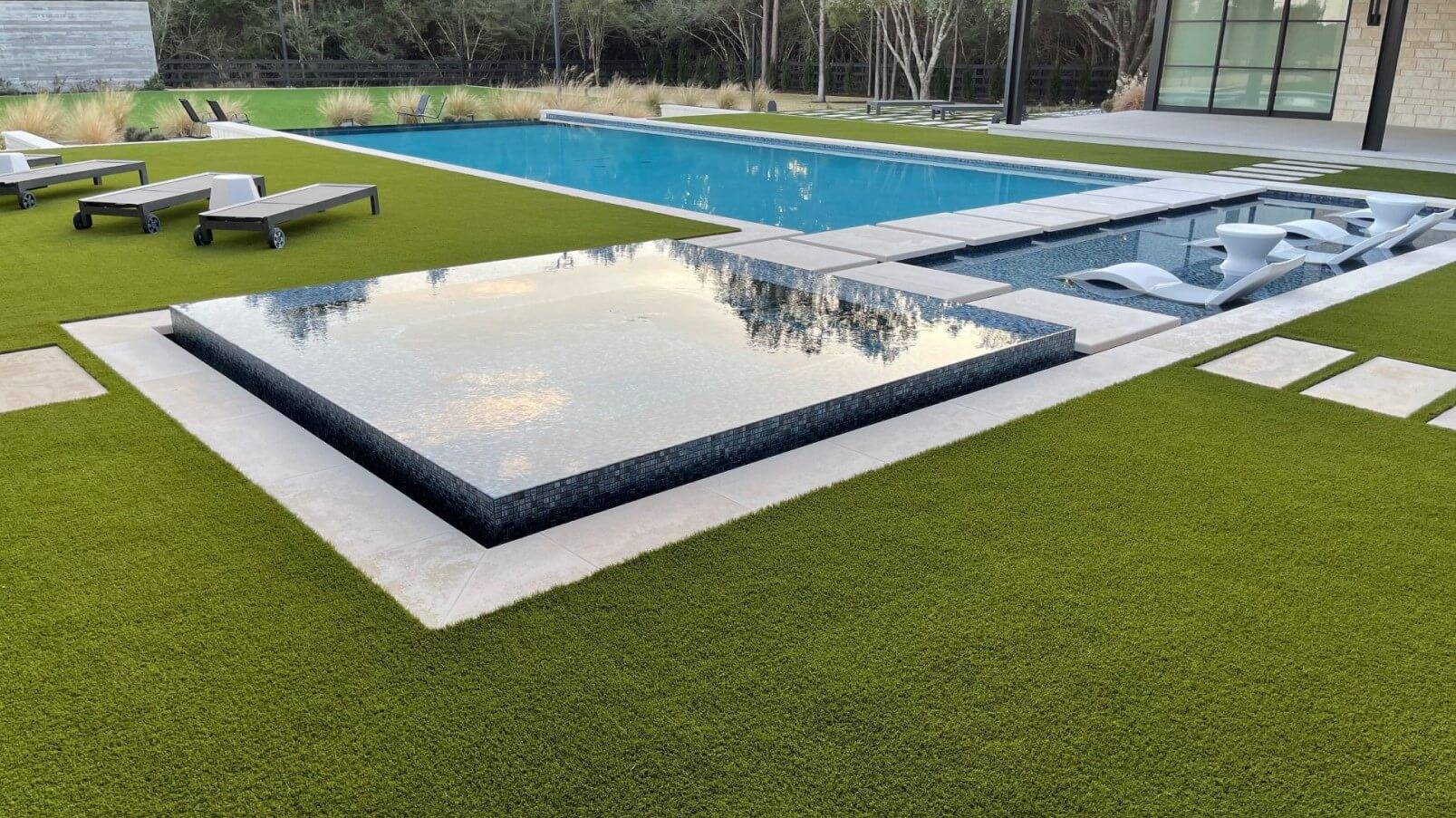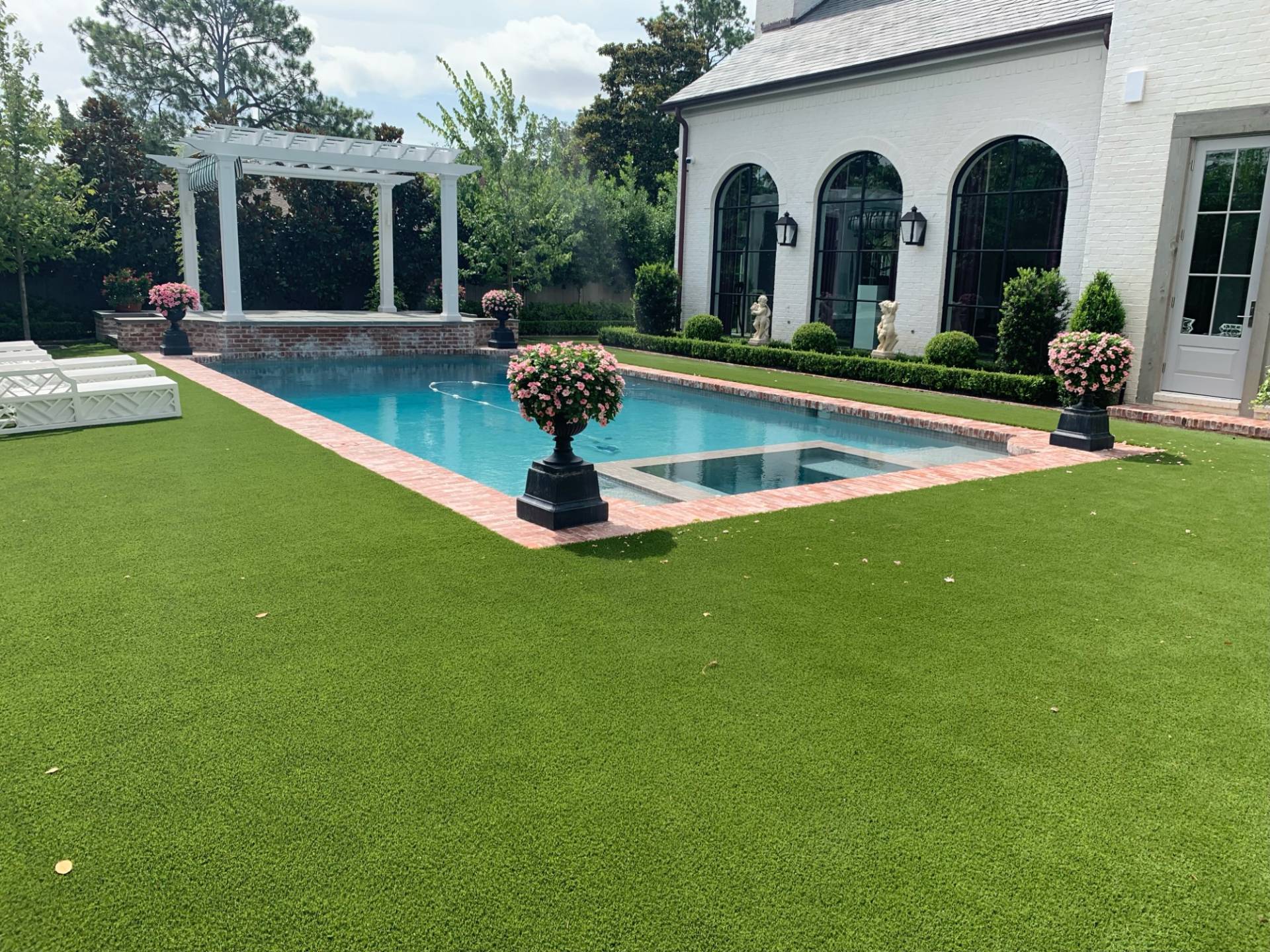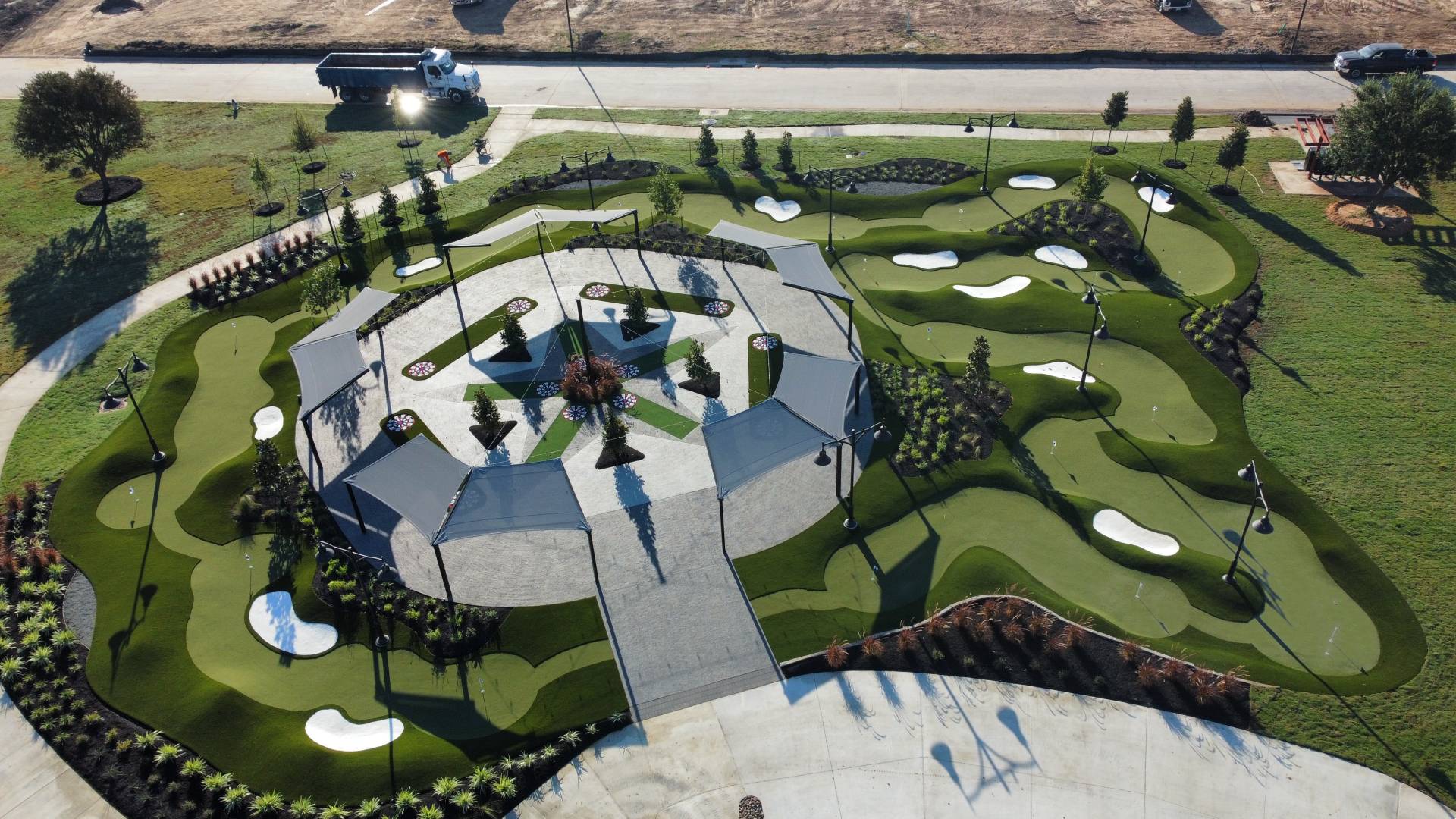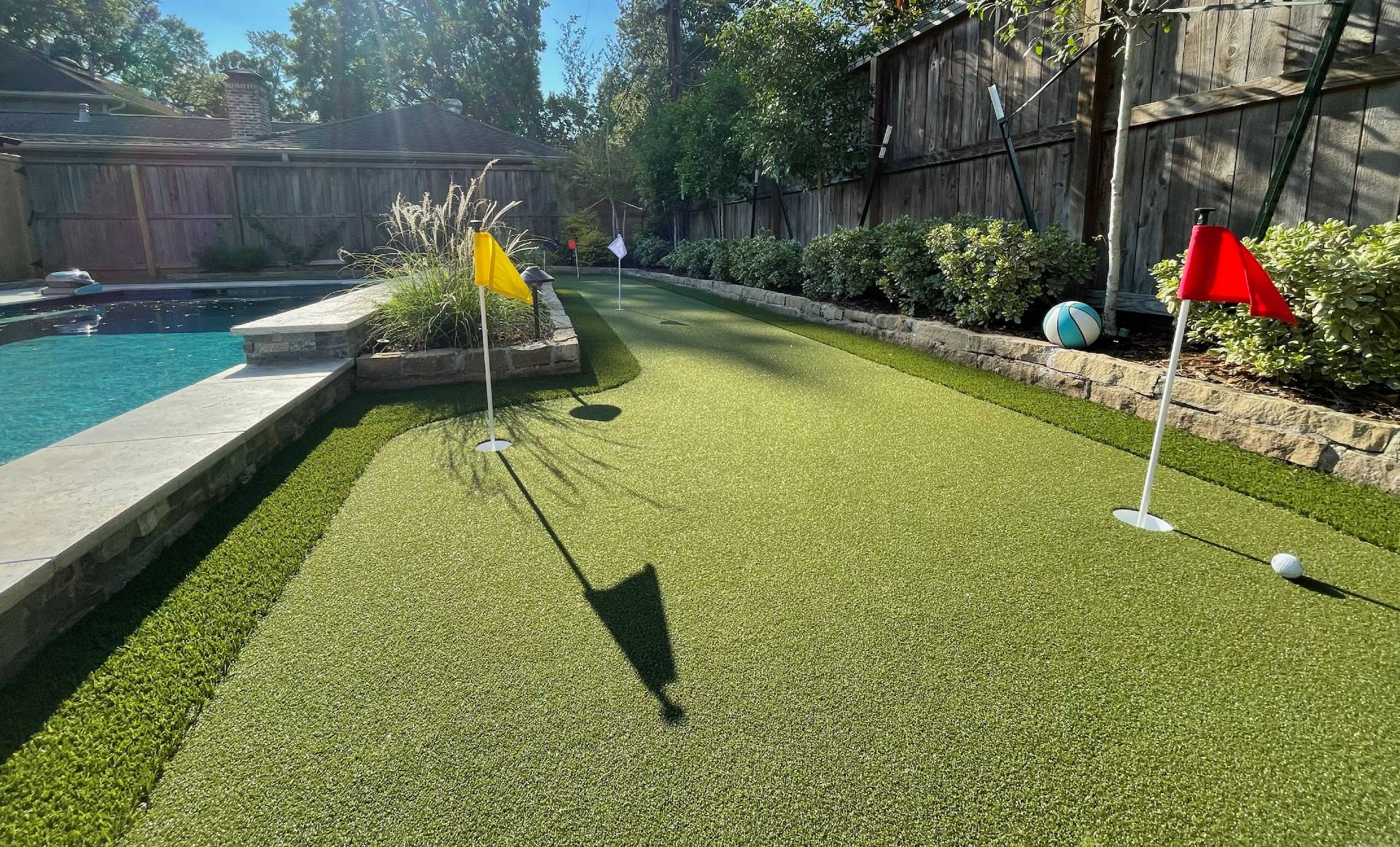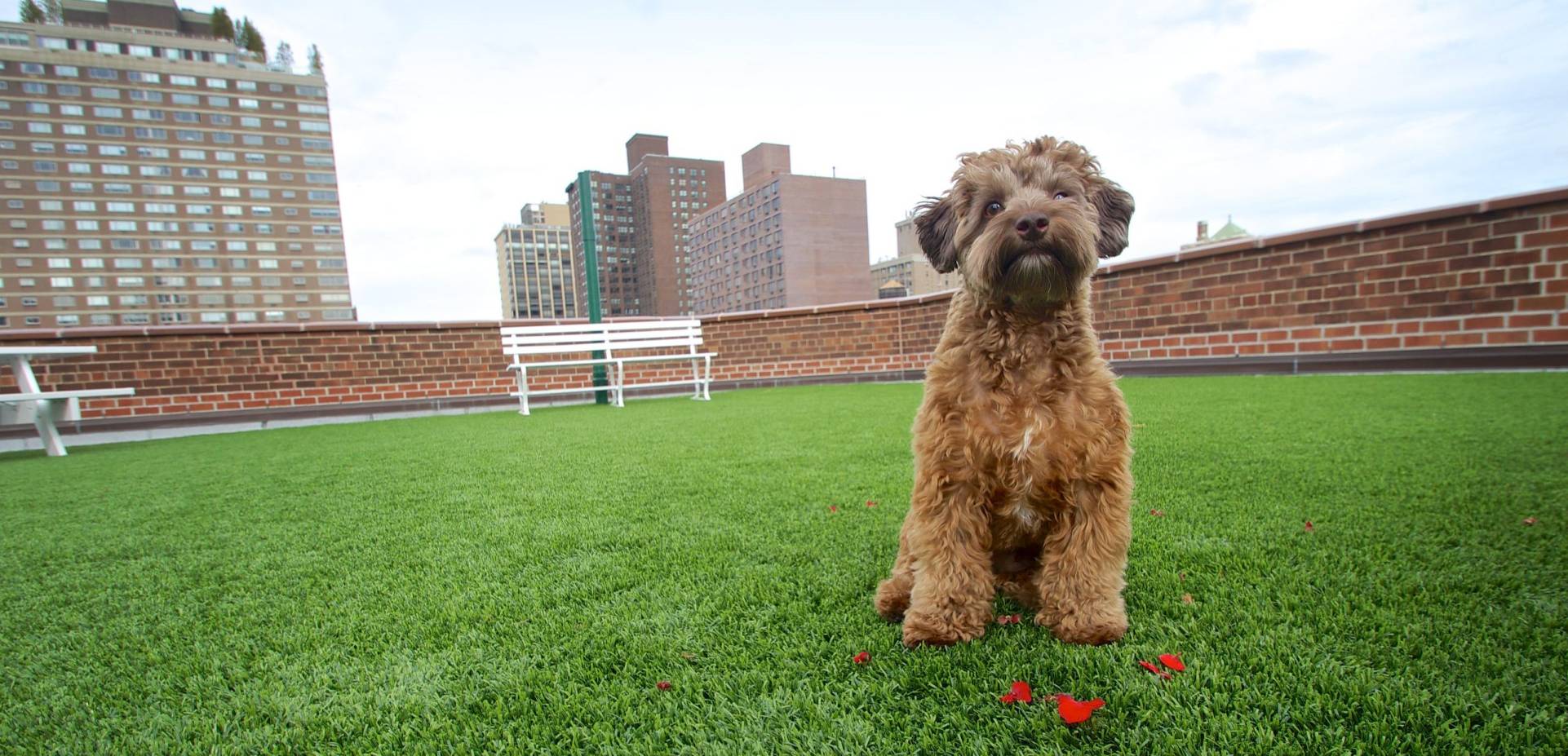 Artifical Grass
Artificial Grass
For Sale & Installation in The Bay Area
SYNLawn Bay Area offers first-rate artificial grass installation for homes, businesses, and more in Northern California communities. Learn more about our artificial turf products and services today
Residential
Residential Lawns
Lush, Evergreen, and Low-Maintenance
Transform your residential property in the Bay Area with a consistently beautiful, low-maintenance artificial grass lawn. Our stellar synthetic turf is ideal for residences of all kinds, including homes, estates, and more. Find out more about it today!
Commercial
Commercial
Consistent, Cost-Effective Lawns & Landscaping
Don't rely on unpredictable sod for your commercial lawn or landscaping! Gain a surface you can trust with our consistently green and cost-effective commercial artificial grass instead – ideal for lawns, landscaping, and more!
Putting
Putting Greens
Highly Playable Golf Surfacing
Take your golf game to the next level with our specially designed artificial grass putting greens! Our highly playable synthetic golf turf provides a fully-optimized and low-maintenance surface for players of all skill levels. It is perfect for backyards, commercial properties, and more!
Pet
Pets & Dogs
Dogs and other pets can wreak havoc on traditional grass surfaces, but not with highly durable artificial pet turf from SYNLawn Bay Area! Our soft, easy-to-clean synthetic pet grass is ideal for household pets and dog breeds of all shapes and sizes.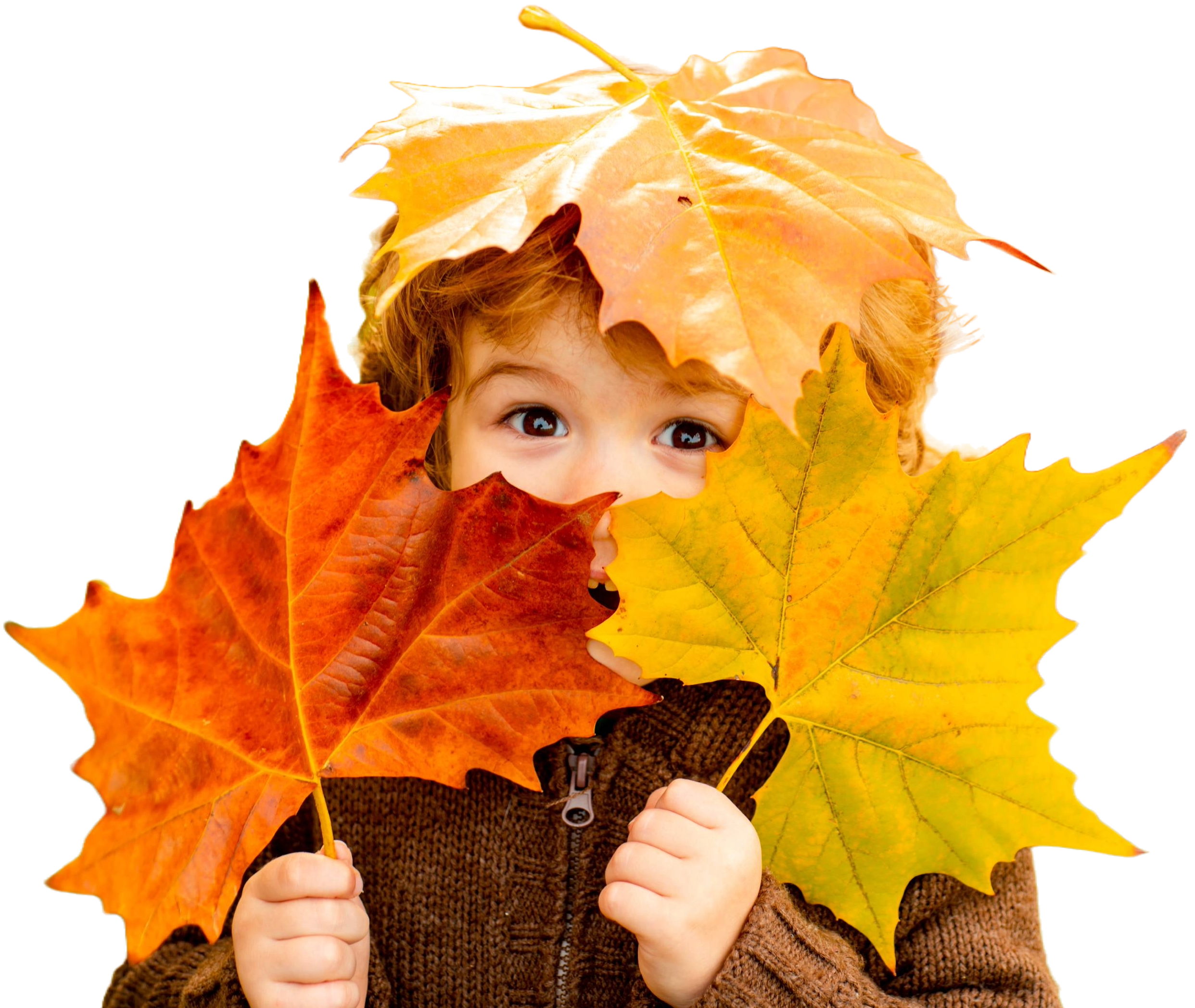 No Need to Reseed!
Get your free consult today.
Payments as low as $42/Month,
$0 Down OAC.
Save Up to 70% Water.
Save Time and Money on Landscaping with SYNLawn® Bay Area, CA Artificial Turf
SYNLawn Bay Area artificial grass is designed to eliminate traditional maintenance requirements, reduce your water bill by up to 70%, and allow you to reinvest time into the things that matter most to you. No more weekends spent mowing, no more dead grass and mud, and no more expensive water bills. With over 50 years of turf technological innovations and exclusive benefits, we continue to increase the industry standard for luxury lawns so every homeowner and business can enjoy their landscape for years to come. We proudly achieve all this while being an environmentally safe alternative to natural grass.
We work closely with US farmers to source plant-based materials such as sugar cane and soybean oil to produce a state-of-the-art synthetic turf that reduces carbon emissions, conserves thousands of gallons of water, and reduces the impact on local landfills. It is also with the help of US farmers that we have become the first and only company to offer USDA-certified synthetic grass.
Furthermore, SYNLawn Bay Area artificial turf is manufactured in-house at our manufacturing facility in Dalton, GA. We quality control every square inch of synthetic grass to provide a consistent and high-quality experience to each of our residential and commercial customers. SYNLawn has dedicated more than 50 years toward the research and development of its Bay Area artificial grass to ensure that we offer the most realistic, durable, and eco-friendly turf solutions available.
Residential Lawns and Commercial Landscapes
Regardless of whether you own a business or a home, you understand that a first impression can speak volumes. That is why our customers continue to choose SYNLawn. Our San Francisco Bay Area synthetic grass effortlessly withstands heavy foot traffic without shedding or fading to ensure that your storefront, playground, Bay Area dog park, golf course and more, create a breathtaking impression.
In addition, SYNLawn is manufactured utilizing a first-of-its-kind turf yarn technology called Super Yarn™, that creates the safest and cleanest San Francisco artificial grass to date. Super Yarn™ combines a highly successful antimicrobial by Sanitized® that eliminates 99% of bacteria from the surface, DualChill™ IR reflective technology that prevents fading and reduces heat absorption, and StatBlock™ which prevents static shock build-up.
Finally, to keep your lawns and Bay Area, CA playground turf surfaces comfortable even during the blistering summer heat, SYNLawn utilizes its patented HeatBlock™ technology which is scientifically proven to keep surfaces up to 20% cooler than any other competing brand on the market.
San Francisco Putting Greens
Do you dream of a personal putting green where you can improve your short game? SYNLawn Bay Area golf green turf is proven to improve your performance and lower your scores. SYNLawn golf greens are manufactured in partnership with golf professional Dave Pelz to bring a PGA-caliber putting green to your backyard. Each SYNLawn Bay Area putting green installation is completed by our GreenMaster™️ certified installers. This means that you can feel 100% confident in the superior quality and precision of your new favorite practice space, utilize your favorite golf tees and clubs without damaging your installation, practice chipping, and much more. With our San Francisco golf greens, you will also be able to customize everything from the fringe, fairway, and rough surfaces to the features, shape, and obstacles to increase your challenge.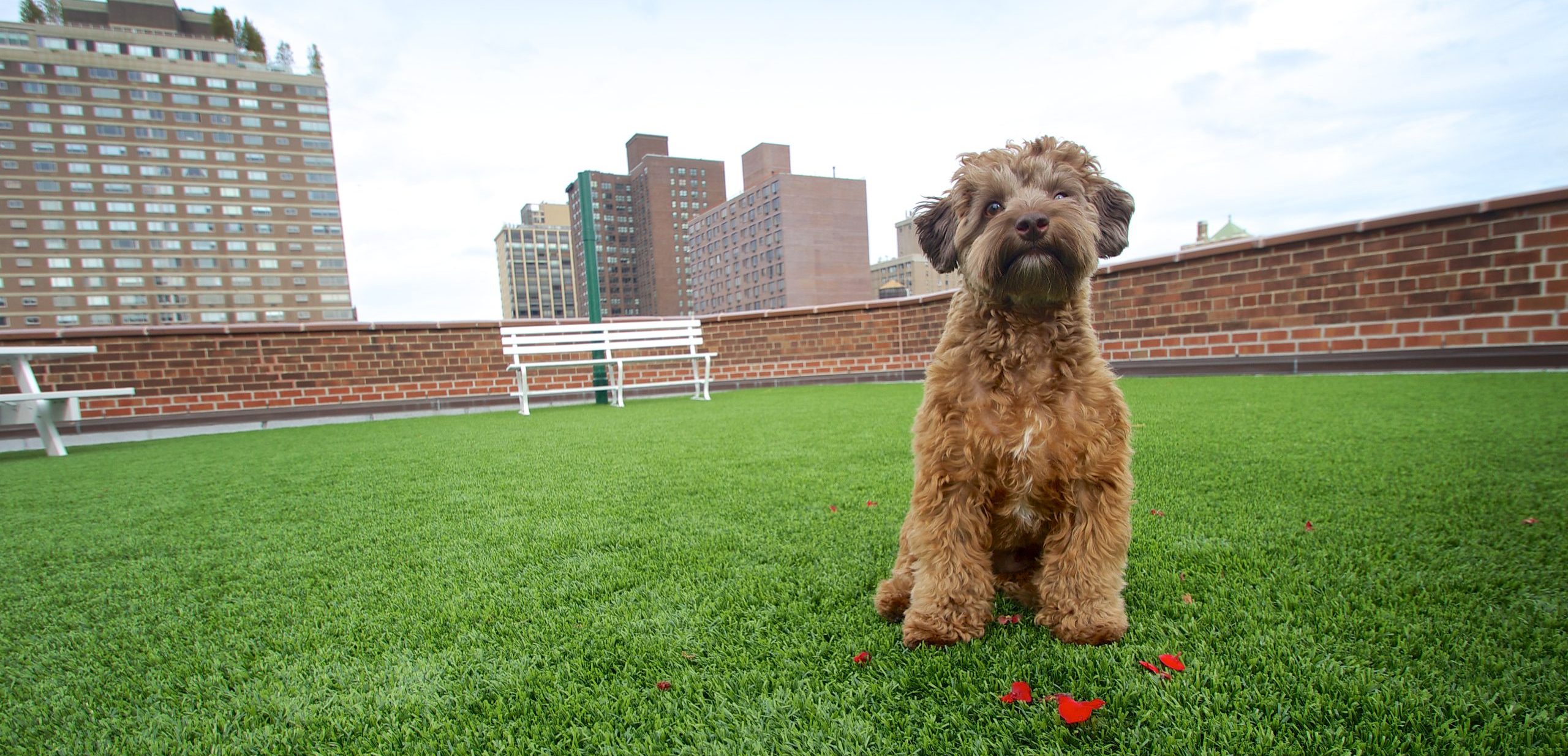 SYNLawn® San Francisco Pet Turf Solutions
SYNLawn artificial pet grass is the safest and most durable pet solution ever designed. In addition to our stain and odor resistant turf fibers, we also incorporate an antimicrobial top dressing, or infill, to prevent odors and stains left behind by pet waste. Additionally, our exclusive EnviroLoc+ plant-based backing system provides unrivaled drainage to keep surfaces dry after heavy rainfall and prevent high-energy pets from digging through your lawn or uprooting turf blades. Just like our other synthetic turf components, EnviroLoc+ is made with eco-friendly materials including soybean oil that is safe for pets to play on and free of harsh chemicals and heavy metals. With SYNLawn San Francisco pet grass, you can rest easy knowing that your pets can safely play on your dog park, rooftop lawn, or pet-friendly backyard space.
Bay Area, CA Playground Turf
At SYNLawn, our highest priority is your children's safety. We know that children love to play and explore with their friends, but we always want them to do so safely. SYNLawn San Francisco Bay Area playground turf systems are the safest play surfaces available for children as they are commercially rated for public safety. To ensure that all schools and public playgrounds are safe for children, SYNLawn ensures that fall heights undergo rigorous testing and ensure strict standards. Our innovative technologies and soft grass fibers create a sturdy and highly sanitary play surface for playgrounds in San Francisco, and surrounding cities.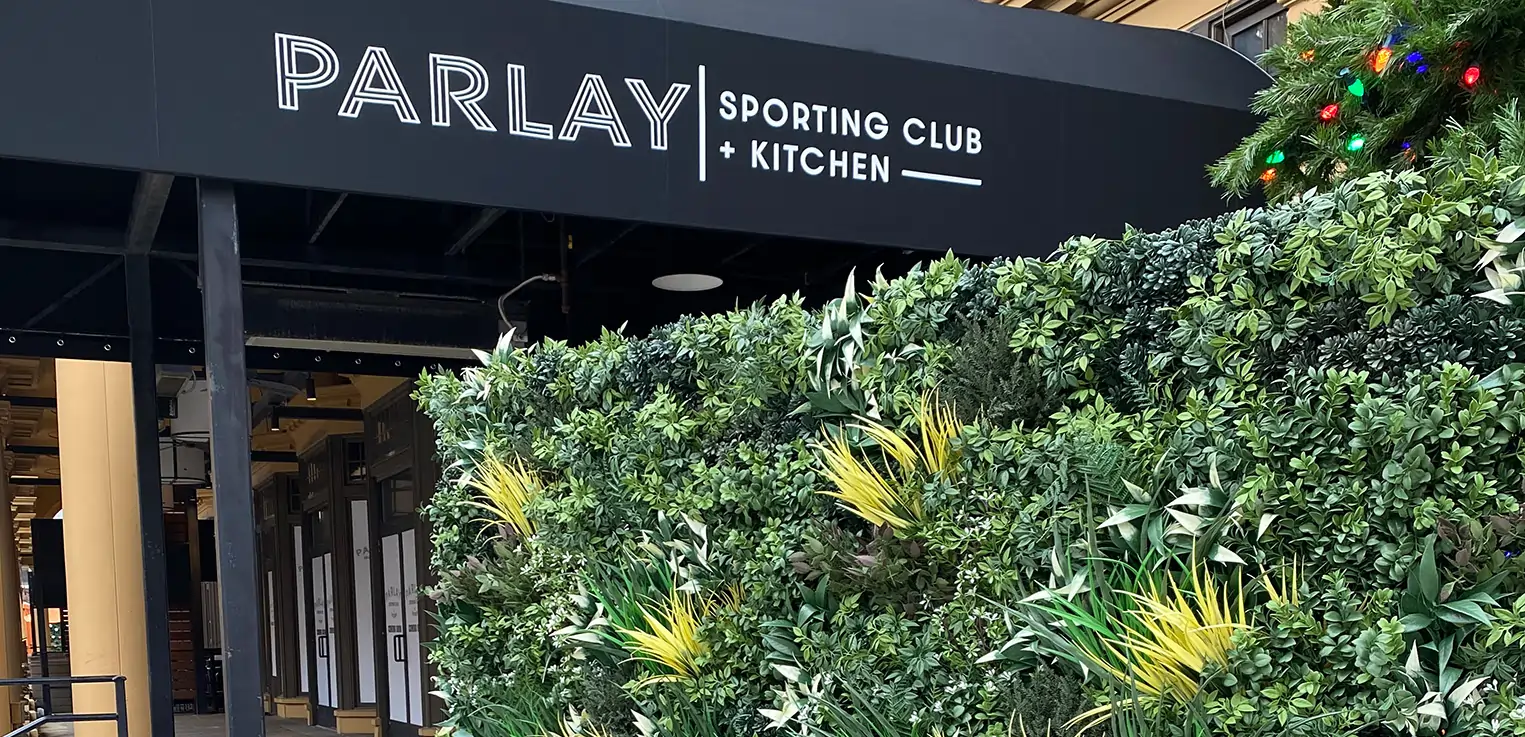 Synthetic Green Walls by VistaFolia®
VistaFolia® produces the most realistic and low-maintenance artificial living walls on the market. Their ultra-realistic faux foliage and ivies do not need pruning or watering to maintain their rich colors and realistic appearances. Interlocking plant wall panels from VistaFolia® provide a simple way to enhance privacy and sound absorption to any rooftop lounge, hotel lobby, bar, restaurant, backyard, or any other location. Our artificial plant walls are fire-tested and approved for the protection and safety of your business or home. They are very durable, very easy to clean, and perfect for sustainable environments to awe-inspiring interior designs. No more messy irrigation systems or frequent cleanup requirements.
Rooftops, Decks, & Patios
With the aid of our vibrant and luxurious fake grass, you can completely remodel any outdoor environment. Remodel your patio, deck, or rooftop to make the garden of your dreams, create a place for the kids to play corn hole, the perfect site for grilling, or a place to relax and dry off by the pool. SYNLawn Bay Area synthetic grass is more attractive than concrete or wood for your outdoor living space, and it will remain luxuriant and bright all year long, regardless of the weather.
San Francisco Bocce Ball Court Systems
SYNLawn Bay Area bocce ball courts are the best choice for any bocce court installation because they are built to last and offer superior performance while keeping a luxurious aesthetic. Bocce is rising in popularity and can be enjoyed by individuals of all ages because it is a low-intensity exercise. It is built with a concrete basis over aggregate, which ensures stable texturing over long periods of time after frequent gaming. To complete your one-of-a-kind design, we provide a broad range of bumpers to outfit your court system. SYNLawn bocce ball court systems stay dry with optimal drainage and won't heat up in the summertime for use all summer long.
Sport Surfacing & Athletic Field Installation in the Bay Area, CA
Sport & agility turf from SYNLawn is made with athletics in mind. Its durable, non-abrasive surface ensures an environment for athletes of all ages and experience levels to hone their skills indoors or outdoors. SYNLawn Bay Area athletic field turf provides shock absorption and greatly aids in injury prevention. It is the safest artificial sports turf with IPEMA certification to back it up, offers a non-crumbling infill, is environmentally friendly, utilizes exclusive UV reflective technologies to prevent fading, and many more unique features exclusive to SYNLawn.
Locations We Serve
SYNLawn® is proud to service the following cities throughout the San Francisco Bay Area:
Free Estimate SYNLawn® Meets Incredible Fire Safety Standards
SYNLawn is dedicated to creating artificial grass in the Bay Area that helps prevent the spread of fires and lengthens the time first responders have to arrive and put out a fire. In doing this, we can help to lessen property damage and the risk of fatal injury. We provide eight different types of fire-resistant artificial grass under the E108 Class A category. We wanted to make sure that every one of our Bay Area artificial grass installations could manage anything, including the unfortunate occurrence of a fire outbreak.