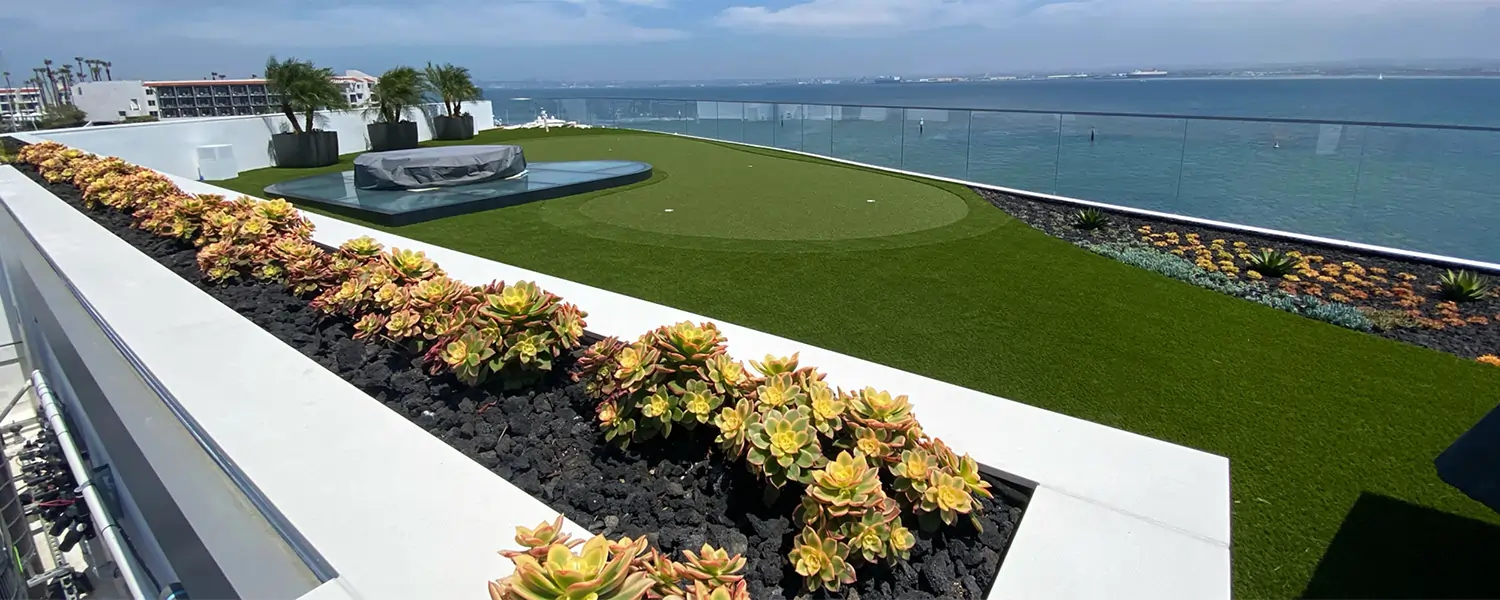 SYNLawn San Francisco artificial grass continues to become more versatile because of its technological innovations and growing list of applications. Many commercial properties have underutilized space on their rooftops, decks, and patios, and are unsure what to do with them. SYNLawn Bay Area synthetic grass makes it easy to maximize your outdoor space and create new atmospheres to invite customers and create lasting positive impressions.
We take great pride in the adaptability of our San Francisco Bay Area synthetic grass and our capacity to provide customers with more usable space via our comfortable and durable synthetic turf. It is easy to see how SYNLawn synthetic grass can increase the appeal of your surroundings. We collaborate with our clients to design one-of-a-kind installations that are practical and aesthetically pleasing all year long.
Benefits of San Francisco Synthetic Turf from SYNLawn®
San Francisco artificial grass includes benefits that business owners fall in love with. Business owners do not have the extra time that is required to consistently maintain their landscapes. Instead, they focus on providing a terrific experience to encourage long-lasting relationships with their customers. With SYNLawn products, upkeep is a thing of the past. There will be no more mud, watering, or mowing. Our solutions help you save money on equipment and water costs while also reducing the time it takes to maintain a beautiful appearance. Your rooftop lounges and patio spaces will look lovely, rich, and vibrant throughout the whole year, luring customers back for more!
San Francisco synthetic turf is perfect for a growing list of applications such as restaurant patios, hotel pool areas, rooftop bars, employee rooftop lounges, outdoor retail patios, and much more.
In addition, in a highly saturated industry, it is important to separate ourselves from the competition. For more than 50 years, SYNLawn has researched and developed synthetic grass technologies and proprietary benefits not found anywhere else across the market.
Super Yarn™ fifth-generation yarn formula includes: DualChill™ IR reflective technology, Sanitized® antimicrobial, and StatBlock™ carbon-based anti-static
EnviroLoc+ eco-friendly backing system locks in turf fibers and prevents mold, mildew, and bacterial growth
Resistance to heavy foot traffic and high activity children and pets
UV-stabilized yarns resist fading all year long even under direct sunlight
ATSM Certified E-108 Class A Fire-Rated options available
Nearly maintenance-free
Made in the United States and manufactured with plant-based materials such as sugar cane and soybean oil
SYNLawn offers turf backed by the strongest warranty against reflective light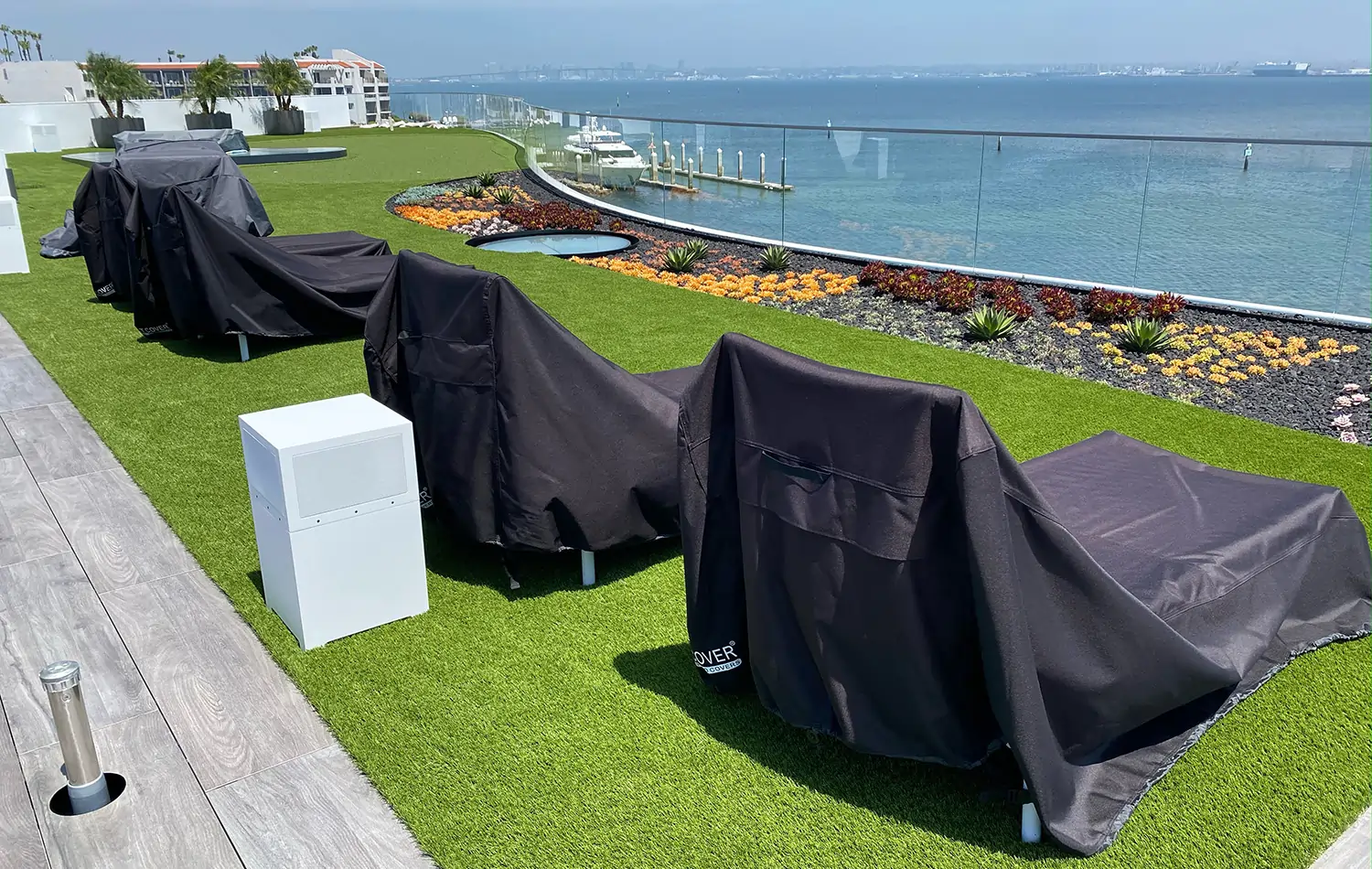 The Most Eco-Friendly Rooftop, Deck, and Patio Artificial Grass in San Francisco, CA
SYNLawn is committed to advancing the several efforts we now take to create surroundings that are ecologically friendly. To do this, we have built strong relationships with US soy farmers so that we can obtain resources locally, such as sugar cane and soybean oil, to substitute more than 60% of the petroleum-based components used in our manufacturing process. A prime example of our efforts is our exclusive EnviroLoc+ backing system. EnviroLoc+ prevents your lawn from shedding and ripping by "locking" it in place. The permeable foundation of our backing system also enables optimal drainage so that even if your lawn comes in contact with heavy rainfall or spilled liquids, you will be able to resume your activities almost immediately.