At SYNLawn Bay Area, our artificial grass offers a multitude of benefits that compel our customers to make the switch from traditional grass to our synthetic alternative in San Francisco, CA. Our grass alternatives utilize years of turf innovations and renewable, plant-based materials to create cleaner, safer, and greener turf for homes, businesses, apartments, parks, and more. Below, we will explore the top five reasons why our customers choose us at SYNLawn Bay Area over competing brands:
SYNLawn is the Most Eco-Friendly Artificial Turf
Our San Francisco synthetic grass is manufactured with the help of American soy farmers. Together, we locally source plant-based materials, including sugar cane and soybean oil, to replace large portions of petroleum and other harmful components. SYNLawn is proud to be the first and only company to manufacture USDA-certified plant-based synthetic turf. Overall, our artificial grass solutions help conserve tens of thousands of gallons of water once installed, significantly reduce carbon emissions, and eliminate traditional maintenance.
At SYNLawn Bay Area, we provide a wide range of synthetic turf that is made of more than 60% plant and bio-based materials. As a result, we can provide unique benefits like our plant-based EnviroLoc+ backing system. EnviroLoc+ extends the life of your installation by locking in turf fibers to help prevent shedding. In contrast to other turf-backing systems, it also offers a maximum drainage rate of up to 1,200 inches per hour with SuperDrain. This ensures that the soil beneath can continue to receive nutrients long after the removal of the turf
Ultimately, the team here at SYNLawn Bay Area is dedicated to environmental sustainability. We believe that we have a responsibility to provide faux grass that promotes a brighter ecological future, especially here in the San Francisco Bay Area of California.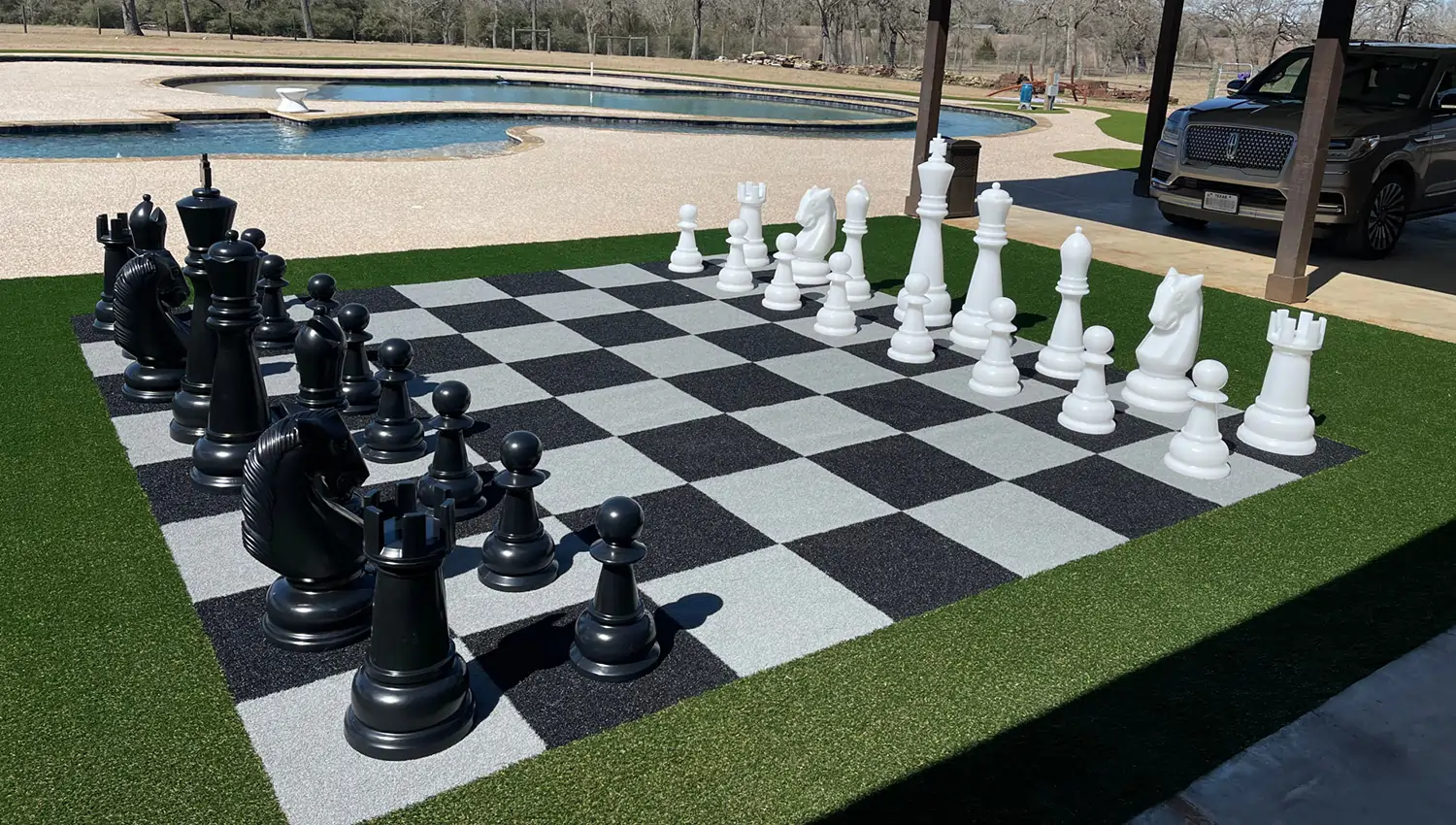 Professional Synthetic Grass Installation
At SYNLawn Bay Area, we understand the importance of backing up our high-quality synthetic grass with an installation of the same caliber. Our San Francisco turf installers are expertly trained to meticulously perform each installation from start to finish.
First, we make certain that your surfaces are smooth to prevent bumps from debris and rocks that may get trapped. Next, we secure our artificial turf with commercially approved adhesives. Finally, we install each square foot in the same direction to provide a seamless appearance and create the illusion of traditional grass.
As expert artificial grass suppliers and installers, we work closely with you to ensure your satisfaction, and we will not be satisfied until you are. This is why we back both our installation and products with an unmatched lifetime warranty. We sincerely want you to enjoy your SYNLawn Bay Area artificial grass installation for many years to come. Plus, with our affordable monthly financing options, it is easier and more affordable than ever to have your dream lawn!
Unmatched Realism for Commercial and Residential Applications
Many different residential and commercial properties look to SYNLawn Bay Area and our many artificial turf products for their landscapes because of our unrivaled realism. Our SYNLawn turf fibers feature natural color pigments and color combinations, Omega-shaped turf blades, and a dense thatch that offers a beautiful aesthetic and turf fiber support. Commercial properties especially love our commercial artificial grass thanks to our cutting-edge technologies, remarkable resistance to heavy foot traffic, and its capacity to resemble conventional grass as closely as possible.
Applications for our various synthetic grass products include the following: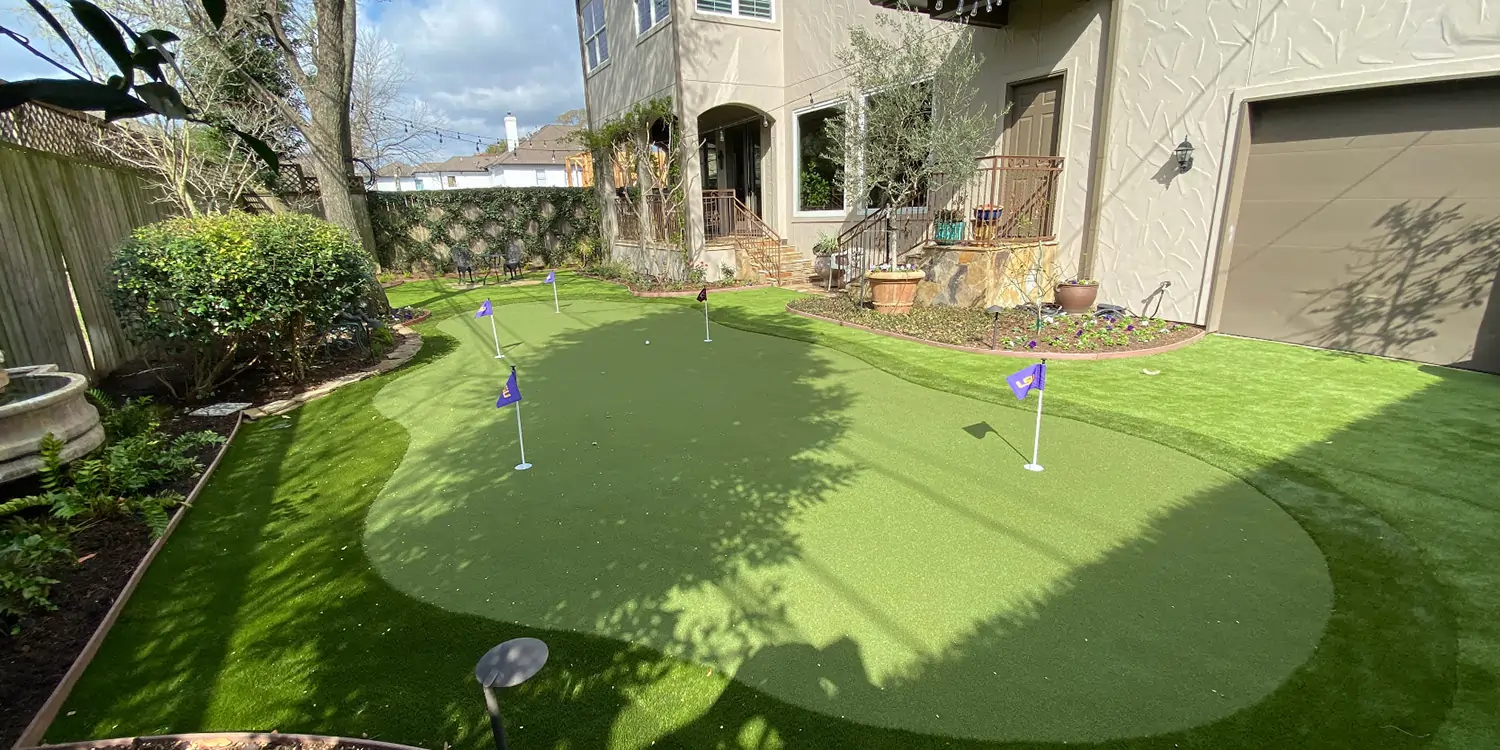 Unmatched Durability, Performance, and Longevity
Another top reason why our customers choose SYNLawn Bay Area for our San Francisco artificial turf is the superior durability and installation longevity. To ensure that your installation meets the needs of your area and can survive the test of time, we offer a variety of turf pile height options. While higher pile heights offer the most realistic aesthetic, shorter pile heights are used to offer the best resilience against activity. We offer several pile height options to accommodate everything from lawns and putting greens, to commercial dog parks and playgrounds. Additionally, our SYNLawn synthetic turf surfaces are UV-stabilized to resist fading, supported by our EnviroLoc backing system (that acts as a turf security system by locking in turf blades), and is backed by our unmatched warranty.
Superior Safety – Prevent Injuries and Reduce the Spread of Fires
Regardless of the application, the team here at SYNLawn Bay Area understands that safety must be one of the highest priorities when designing any indoor or outdoor space. As a result, SYNLawn was the first company to recognize the need for IPEMA-certified turf systems for commercial playgrounds and athletic fields. We have independently laboratory-tested our products to meet fall attenuation requirements and help cushion falls up to 10 feet high. In addition, SYNLawn was among the first companies to provide synthetic grass that has successfully passed ASTM testing and achieved a Class A fire rating. As such, the use of our turf has been proven to help prevent the spread of fires, protecting against serious injuries and considerable property loss.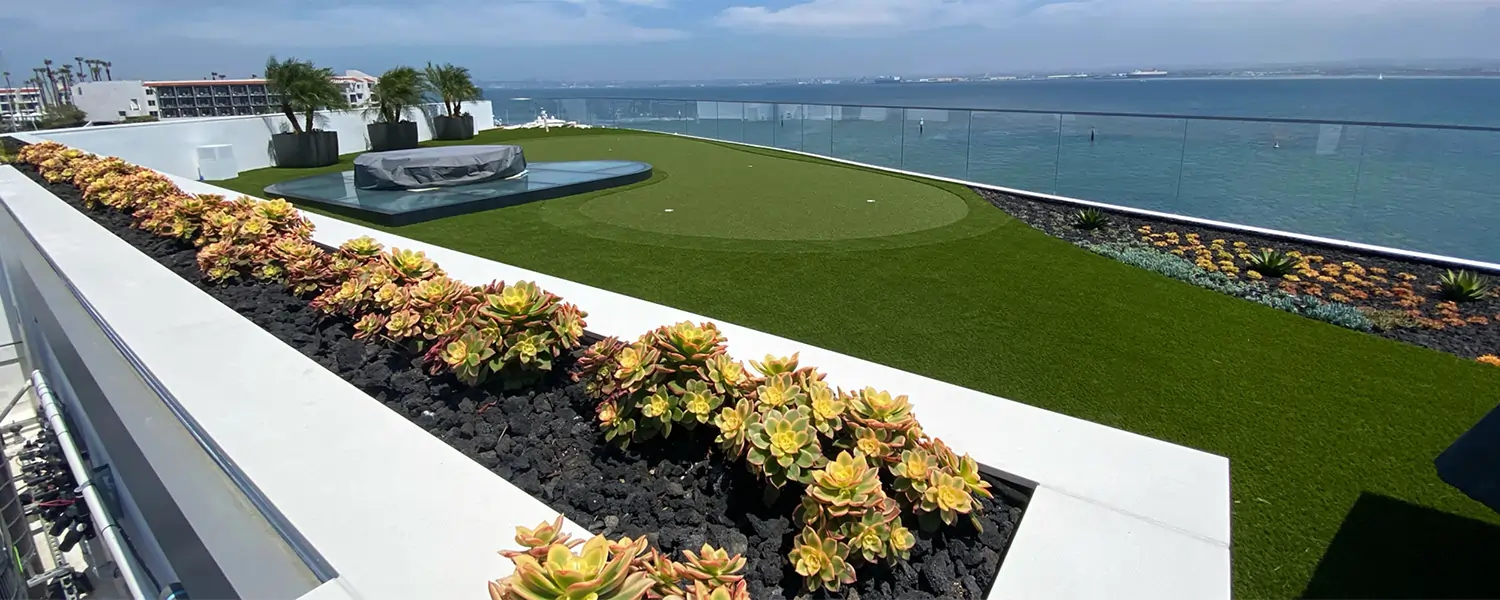 Contact Us Today to Learn More!
The list of benefits offered by low-maintenance SYNLawn Bay Area artificial grass continues to grow for homes, businesses, and more in San Francisco, CA. For several years, the team here at SYNLawn Bay Area has taken artificial turf to new heights and has helped thousands of customers save time and money on maintenance and rising cost water bills. To learn more, contact us today to schedule a consultation and receive a quote for your brand-new luxury lawn in the San Francisco Bay Area!