San Francisco synthetic living walls by VistaFolia are created from cutting-edge imitation flora and are custom crafted to bring your interior and outdoor concepts to life. Our ultra-realistic synthetic foliage comes in a range of plant combinations that match the exact colors, shadings, sizes, and motions of natural plants. With this vibrant synthetic foliage, we are able to design our state-of-the-art three panel green wall system. Synthetic green wall panels by VistaFolia are made up of lightweight, hassle-free, and weather-resistant fake plants that can be swapped out and interchanged to accommodate any design or color scheme. The three-panel design makes greening vertical spaces easy without the need for regular maintenance or expensive irrigation systems.
Simple installation
Fire-rated to industrial standards
8 varieties of bright colors and lush textures to choose from
Lightweight panels designed to allow free movement of air
Unmatched realism: exact colors, shadings, and dimensions
UV protection to prevent fading of outdoor installations
Manufactured to ISO 9001 quality standards
No watering, trimming, or pruning required
Allows for ambient noise reduction and increased privacy
Built to endure harsh winds, heavy rain, snow, and icy conditions
Applications of San Francisco Synthetic Plant Walls
To ensure that the color pigments utilized in our vertical garden walls are of the highest caliber, VistaFolia has invested countless hours analyzing the true colors and textures of real plants. Our artificial plant walls are commonly mistaken for actual plants due to the intensive research and development that went into their design and creation. Unfortunately, natural plants require frequent watering, pruning, and trimming to stay healthy and attractive. This makes greenery interiors and certain vertical surfaces difficult to dress with foliage. However, San Francisco Bay Area artificial living walls are able to conserve hundreds of gallons of water by doing away with the maintenance requirements and expensive watering systems. Your time will be freed up to work on other tasks, pursue your hobbies, or spend time with your family by only having to dust our foliage walls as necessary. As a result of their low-maintenance design, synthetic plant walls are perfect for a growing list of residential applications including:
Kitchens
Outdoor patios
Bathrooms
Bedrooms
Living rooms
Courtyard
Hallways
Pathways
Walls & fences
Gardens & more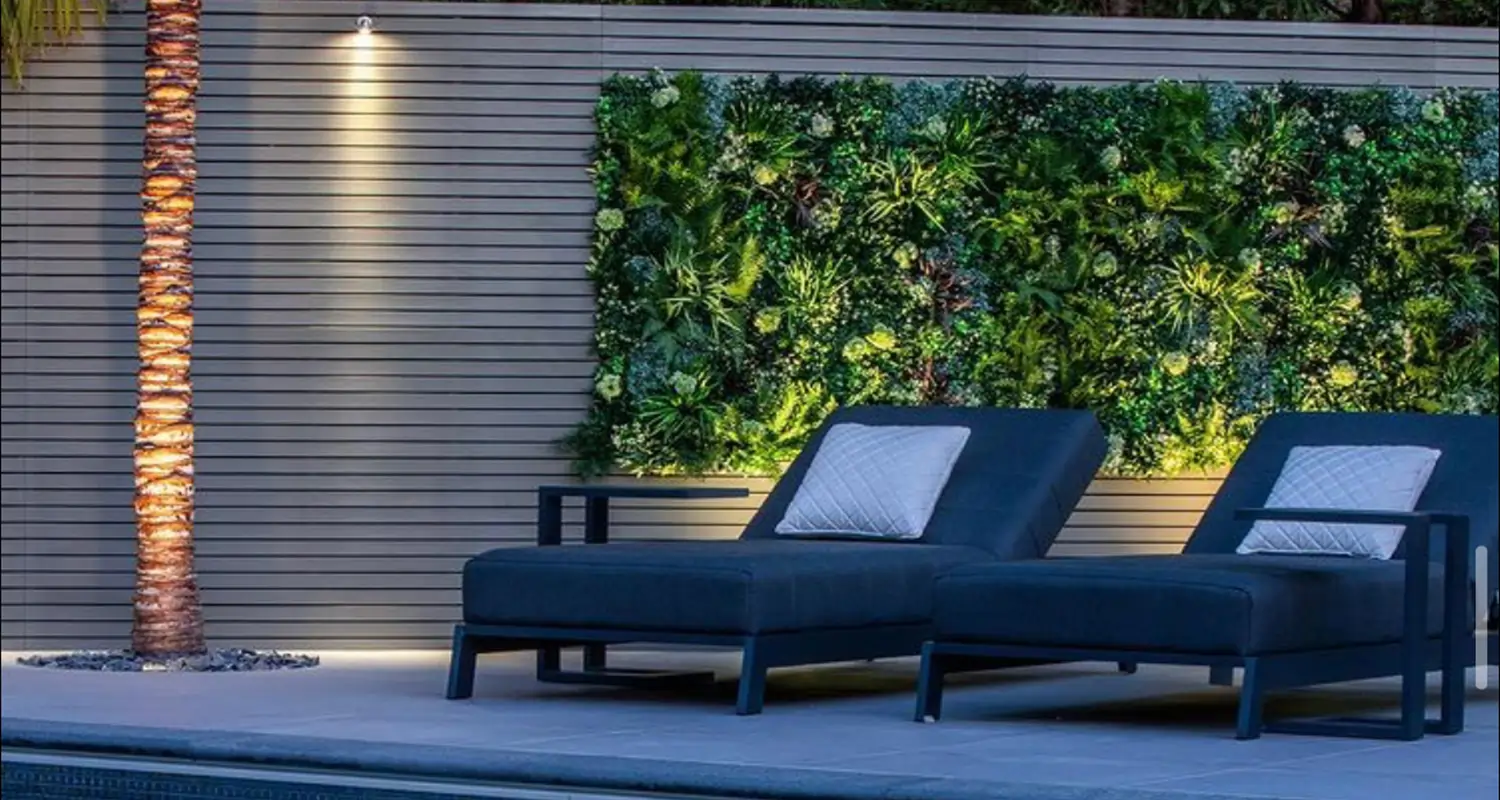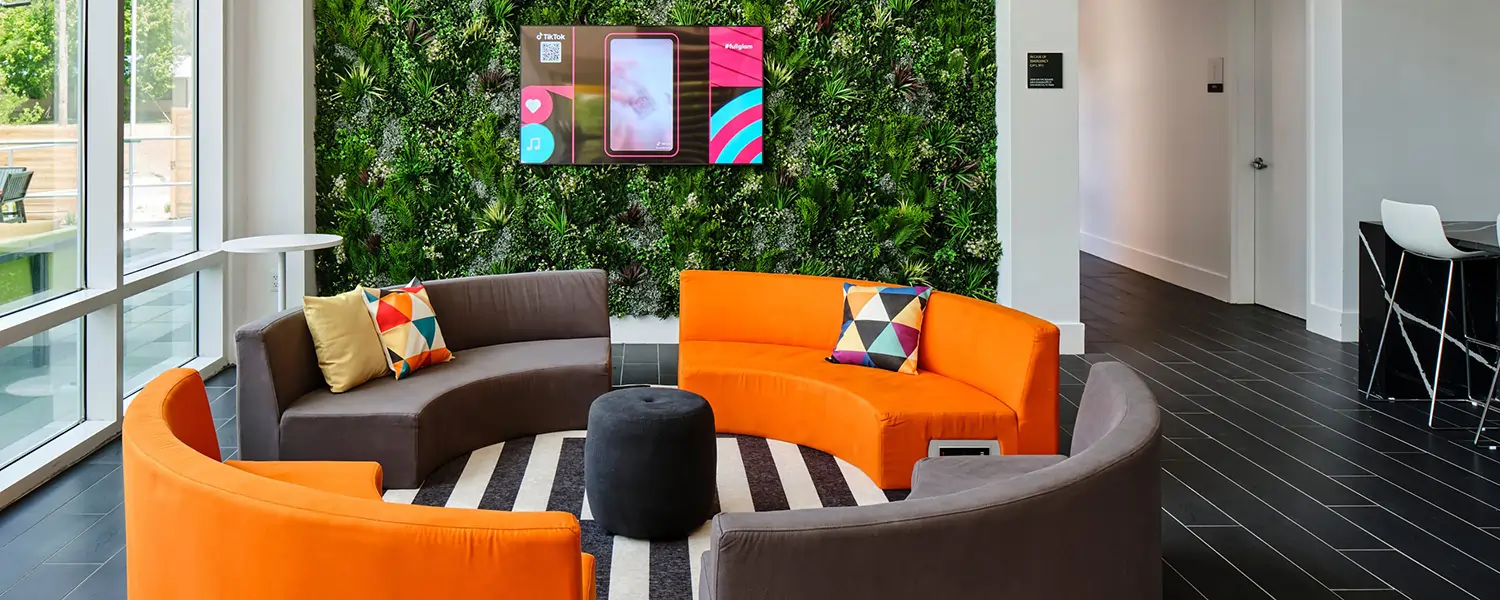 Personalizing your residential greenery wall is very easy. You can swap out the foliage with a variety of options that better suite your mood or the change of season. Blossom and foliage options include:
Soft Lavender Color Box
Forest Flame Color Box
Delicate White Color Box
Spring Pink Color Box
Lush Green Texture Box
Large Grasses Texture Box
Trailing Ivy Texture Box
Trailing Buxus Texture Box
Synthetic Greenery Walls Help Create Calming Atmospheres
Studies have found that adding plants to any interior or exterior environment helps to create calmer and more relaxing atmospheres. With VistaFolia, you can now add lush foliage to your home interior design without the need for routine maintenance and frequent watering requirements. Furthermore, our synthetic plants are influenced by our appreciation for natural patterns. Our San Francisco synthetic green wall installation services help to ensure technical precision to maintain the realism and integrity of your green wall.